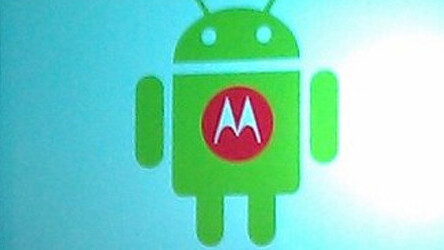 Story by
Jamillah is the UK Editor for The Next Web. She's based in London. You can hear her on BBC Radio 5Live's Outriders. Follow on Twitter @jemi Jamillah is the UK Editor for The Next Web. She's based in London. You can hear her on BBC Radio 5Live's Outriders. Follow on Twitter @jemimah_knight or drop a line to [email protected]
As reported in May, Google closed its purchase of Motorola Mobility at $12.5 billion and a CEO shuffle that sees Dennis Woodside replacing Sanjay Jha in the role. The price has been conveniently broken down through the company's SEC filing as reported in Engadget and there seems to be a lot of money in 'goodwill'.
At the time, Larry Page wrote on Google's blog:
Many users coming online today may never use a desktop machine, and the impact of that transition will be profound–as will the ability to just tap and pay with your phone. That's why it's a great time to be in the mobile business, and why I'm confident Dennis and the team at Motorola will be creating the next generation of mobile devices that will improve lives for years to come.
The deal was announced in August last year and as is the way with these things, months rolled by through approval processes. When the acquisition was first announced, Page wrote about how Motorola should help with competition in the market and praised its support for Android.
Taking a closer look at the deal through Google's last SEC filing, just how Google values Motorola can be tracked. The topic of competition is reiterated, "The acquisition is expected to protect and advance our Android ecosystem and enhance competition in mobile computing."
The company's filing on the matter also points to the obvious benefits of mobile and interestingly the technology relating to set-top boxes.
"Our Motorola business is comprised of two operating segments. The Mobile segment is focused on mobile wireless devices and related products and services. The Home segment is focused on technologies and devices that provide video entertainment services to consumers by enabling subscribers to access a variety of interactive digital television services."
But this appears to be more a statement of fact, rather than a hopeful note on integration. Already there has been speculation that Google was trying to offload the home technologies, somewhat counter to Page's initial word on support and cooperation to help partners innovate in this space.
The SEC filings also explain how Google came to the magic number of $12.5 billion:
"Under the transaction, we acquired all outstanding common shares of Motorola for $40 per share and all vested Motorola stock options and restricted stock units, for a total purchase price of approximately $12.4 billion in cash.

In addition, we assumed $401 million of unvested Motorola stock options and restricted stock units, which will be recorded as stock-based compensation expense over the weighted-average remaining service periods of approximately 2.9 years. Transaction costs were approximately $50 million, which were recorded as general and administrative expense as incurred.

The fair value of assets acquired and liabilities assumed was based upon a preliminary valuation and our estimates and assumptions are subject to change within the measurement period. The primary areas of the purchase price that are not yet finalized are related to certain legal matters, income taxes, and residual goodwill.

Of the $12.4 billion total purchase price, $2.9 billion was cash acquired, $5.5 billion was attributed to patents and developed technology, $2.6 billion to goodwill, $730 million to customer relationships, and $670 million to other net assets acquired."
Just in case anyone is feeling flush, a payment of $2.6 billion in goodwill sounds appealing. This payment infers likely costs ahead after the deal is completed, "The goodwill of $2.6 billion is primarily attributed to the synergies expected to arise after the acquisition. The amount of goodwill expected to be deductible for tax purposes is zero."
As noted in the Wall Street Journal, Google is not exposing much in the way of strategic plans for Motorola. But one thing the deal does help to manage is the bolstering of patents, which can be seen as a measure of protection while the top mobile innovators sue each other. This was beautifully summarised by Visual.ly in its Patent Wars infographic not so long ago.
Image Credit: osde8info