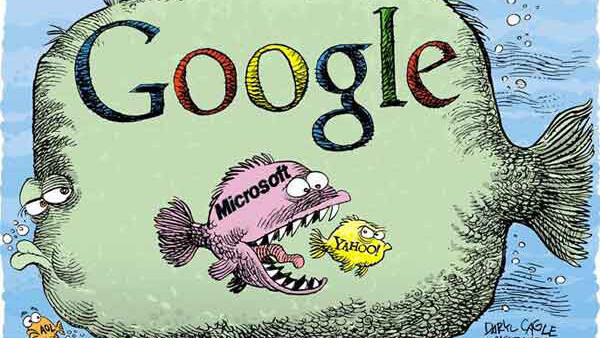 Story by
Kim Heras is a Sydney-based technology writer and entrepreneur. His passions include the Australian startup industry, innovation and the Kim Heras is a Sydney-based technology writer and entrepreneur. His passions include the Australian startup industry, innovation and the web as an enabler of change. You can follow Kim on twitter - @kimheras
Google is the most visited site in Australia, reaching 12.7M or 87% of the Australian online market.
The news comes as part of research house Nielsen's report into the top parent company/brands online in Australia for Q3, 2010
Close on the heels of Google, which includes traffic for YouTube and other Google owned properties, was Microsoft with 11.4M or 78% reach. The Microsoft score includes traffic generated by NineMSN, the company's joint venture with media company PBL.
In third place was Facebook, which generated 9.1M visits with a reach of 62%.
The big mover this time around is Yahoo who improved 2 spots from last quarter's results moving from 5th to 7th.
While the team at Yahoo!7, the local Yahoo partnership with media company Seven, will be happy that they've managed to push ahead of News Corp and eBay, their enthusiasm may be tempered by the fact that their rise up the chart is more to do with News Corp and eBay's decrease in traffic than any increase on their own part.
Below are the top 10 most visited parent companies in Australia
Google – 12.7m
Microsoft – 11.4m
Facebook – 9.1m
Telstra – 7.3m
Yahoo! – 6.9m
News Corp – 6.9m
eBay – 6.8m
Australian Federal Government – 6.5m
Wikimedia Foundation – 5.9m
Fairfax Digital – 5.8m
Oh, and for those startups looking for stats on how much people are using different sites on the web, Nielsen provides the following stats for the quarter:
Domains Visited per Person: 86
Web Page Views per Person: 2312
—