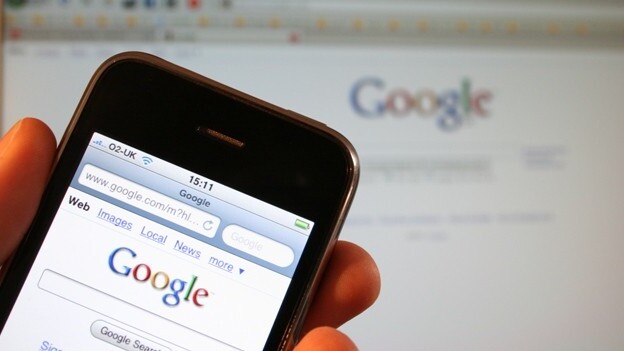 Story by
Paul Sawers was a reporter with The Next Web in various roles from May 2011 to November 2014. Follow Paul on Twitter: @psawers or check h Paul Sawers was a reporter with The Next Web in various roles from May 2011 to November 2014. Follow Paul on Twitter: @psawers or check him out on Google+.
Back in August, Google reached a $500m settlement with the US government after admitting that it knowingly displayed illegal ads for Canadian pharmacies in the United States, and it seems that the search giant is also profiting from advertising illegal products elsewhere in the world too.
As the BBC reports today, Google has profited from illegal products promoted by its automated advertising system, including unofficial tickets for the London 2012 Olympics, whilst cannabis and fake ID cards have also seemingly fed into Google's coffers.
Although the ads were removed once they were brought to Google's attention, as well as Olympic ticket reseller accounts on the back of police requests, profits made on the ads are seemingly being kept.
Selling Olympic tickets without permission from the relevant authorities is a specific criminal offence in the UK, under the London Olympic and Paralympic Games Act 2006.
The BBC reports that a woman tried to spend £750 on two tickets for the 1500m sprint, after 'Googling' the request and clicking on a sponsored ad at the top of the search results. After receiving a request from the seller for a copy of her signature, she contacted Google directly, which replied:
"While Google AdWords provides a platform for companies to advertise their services, we are not responsible for, nor are we able to monitor, the actions of each company."
The site in question in this particular case was LiveOlympicTickets, and the London Metropolitan Police has acknowledged that it's aware of its existence. The maximum fine for reselling Olympic tickets without permission is £20,000, but the police has said that given the ticket seller is registered overseas, it will be tricky for any prosecution to take place.
The force is dedicating considerable resources to combating crime associated with the upcoming Olympics, and says that the ticket seller is breaking the law, but is Google also breaking the law by facilitating it?
LiveOlympicTickets was Google's top sponsored link for '2012 tickets' for more than a week, even after the Metropolitan Police asked it to remove the ad, says the BBC. The link was removed after 5 live Investigates contacted Google.
It probably won't surprise you to learn that a number of other illegal products have showed up on Google's Sponsored Ads, but the main takeaway from this is Google's profiteering from it.
Most fair-minded people will acknowledge that Google probably can't monitor every single product or service that arrives through its advertising system – but the millions it undoubtedly makes in the UK and globally from this surely shouldn't be kept? If there are laws in place saying that a specific activity is illegal, no company should profit from it – and Google is no different.
But here's the crux of the problem. Google is supposedly monitoring and policing said activity on its platform, but if it's making money from it, well, how bothered is it really?
Get the TNW newsletter
Get the most important tech news in your inbox each week.
Also tagged with