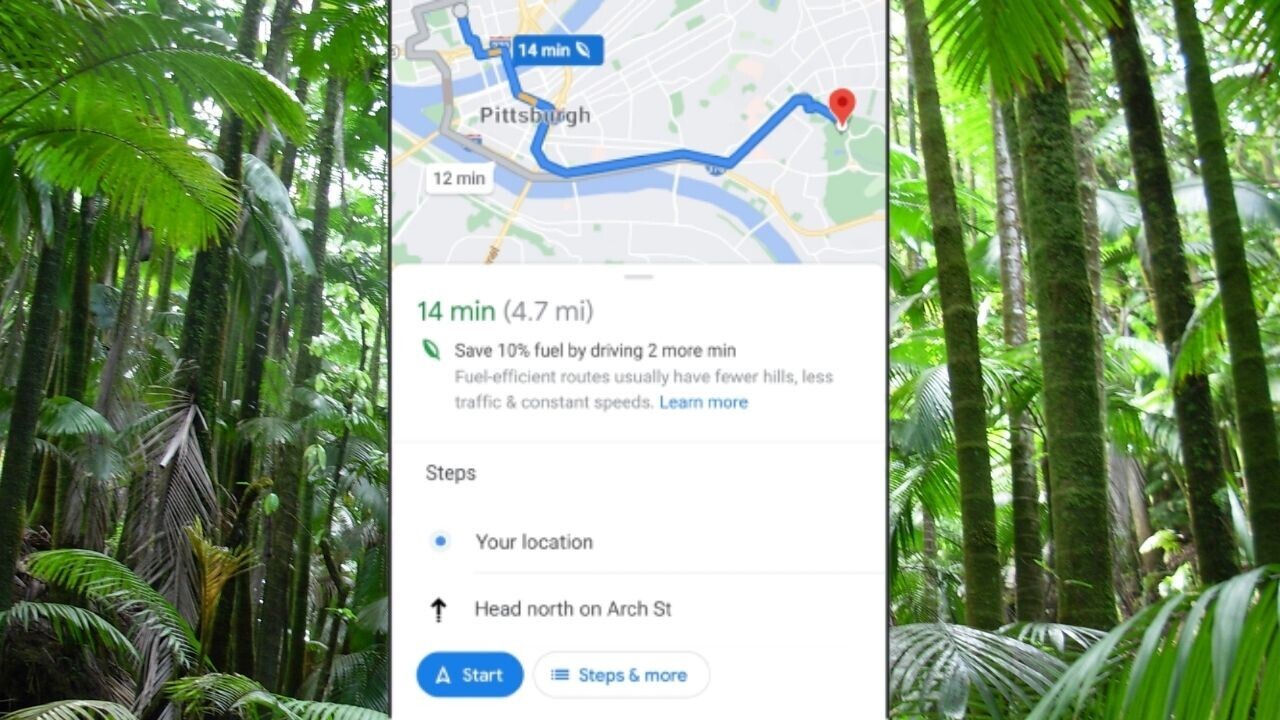 Story by
Writer at Neural by TNW Writer at Neural by TNW
AI can leave a staggering carbon footprint, but it can also help us fight climate change. Unsurprisingly, Google has been keen to highlight the field's more positive impacts.
On Tuesday, the tech giant unveiled two new AI-powered attempts to support sustainable travel.
The first is eco-friendly routing for Google Maps. The service has been updated with a new model that's designed to reduce a driver's carbon footprint.
The model analyzes factors such as road incline and traffic congestion to display the most fuel-efficient route.
As well as cutting carbon emissions, the feature could help users save money on gas. But if speed is of the essence, you'll still be able to choose the fastest route instead. You can view the relative fuel savings and ETA difference between the two journeys before choosing the one you want.
The feature is now available in the US on Android and iOS. Google said it will roll out in Europe and beyond in 2022.
Google's second new eco-friendly AI initiative is of a more experimental nature. The search giant announced that it's testing the use of AI to optimize traffic light timing.
Google CEO Sundar Pichai said the system cut fuel consumption and delay times by 10-20% during a test in Israel. The company nows plans to expand the pilots "to Rio Janeiro and beyond."
The project joins an array of AI-based efforts to control traffic signals. Google's vast resources could give it an edge over other schemes, but critics have cast doubts about the company's traffic engineering expertise.
Google also attempted to assure cyclists that they haven't been forgotten. The company revealed that it will soon launch a lite navigation feature that lets cyclists quickly see key details about their route.
As someone who regularly risks death by checking Maps while riding through London, I'm looking forward to a slightly safer trip.
Greetings Humanoids! Did you know we have a newsletter all about AI? You can subscribe to it right here.
Get the Neural newsletter
Greetings Humanoids! Did you know we have a newsletter all about AI? You can subscribe to it right here.
Follow @neural
Also tagged with