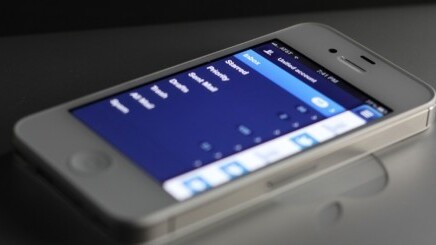 Story by
Matthew Panzarino was Managing Editor at TNW. He's no longer with the company, but you can follow him on Twitter. Matthew Panzarino was Managing Editor at TNW. He's no longer with the company, but you can follow him on Twitter.
Google has acquired Sparrow for its Gmail team, says CEO Dom Leca. As one of the most widely praised native clients for iOS and the Mac, Sparrow has garnered a large following among those who appreciate well designed apps.
Google, on the other hand, has been unable to deliver a native iOS app that's provided a class-A experience, so this acquisition makes a lot of sense for them. In one swoop, Google has gone from not having an iOS or Mac client that presents the best experience possible for Gmail, to having both.
Google has never provided a native client for the Mac before, so it will be interesting to see if Sparrow gets the Gmail treatment on OS X.
Notably, Sparrow was Gmail and IMAP only for some time after it launched, only recently gaining support for POP accounts. Sparrow, for those of you who didn't use it, integrated Facebook tightly with its inbox, placing the profile pictures Facebook users right into their email messages to you. Presumably, Google will be doing the same with Google+ pics.
Leca posted a notice on the company's site that they had been acquired, saying that the team is "joining the Gmail team to accomplish a bigger vision — one that we think we can better achieve with Google."
"While we'll be working on new things at Google, we will continue to make Sparrow available and provide support for our users," he added. Unfortunately, the existing apps will not receive updates, at least in the form of new features:
We will continue to make available our existing products, and we will provide support and critical updates to our users. However, as we'll be busy with new projects at Google, we do not plan to release new features for the Sparrow apps.
It seems that this means no Sparrow for iPad…until it gets re-launched with its Gmail-only wrapper.
Google provided The Next Web with a statement:
The Sparrow team has always put their users first by focusing on building a seamlessly simple and intuitive interface for their email client. We look forward to bringing them aboard the Gmail team, where they'll be working on new projects.
A recent update for Sparrow brought support for Apple's Retina display and Mountain Lion's Notification Center feature. For more on Sparrow, you can check out our interview with company founder Dom Leca here.
Get the TNW newsletter
Get the most important tech news in your inbox each week.
Also tagged with