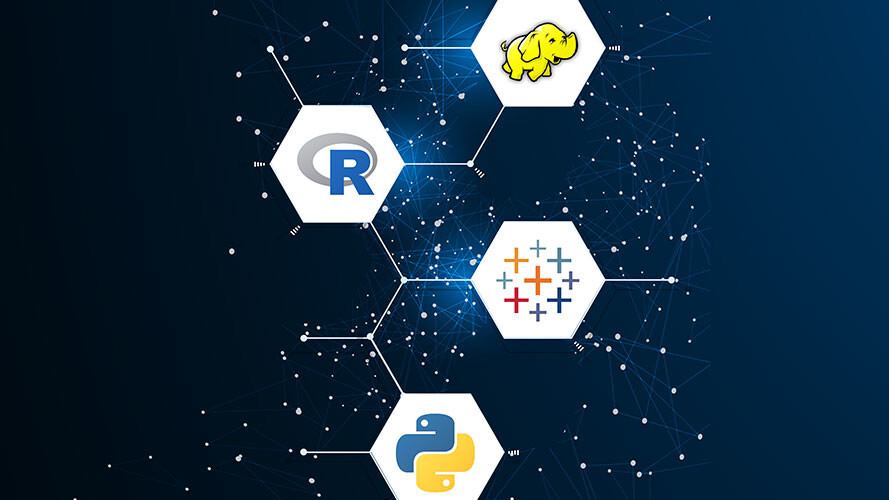 Story by
Hot deals courtesy of The Next Web. Hot deals courtesy of The Next Web.
Data science is just that — science. Specially trained individuals well-versed in how to break down big data sets and interpret their meaning are in high demand… with serious credentials needed to back it up. You can start accumulating those credentials now with the training in the Complete Data Scientist Certification Training Bundle, now on sale for only $49 (an over 90 percent savings) from TNW Deals.
Statistical analysis and data mining was the no. 2 most prized skill for 2017, according to LinkedIn, with data presentation in the top 10. This training package will take you through 85 hours of top-notch instruction, highlighting all the ideas and practices that guide the field of data analytics for today's job market.
By learning R programming, Hadoop, Python and Tableau, you'll earn an in-depth understanding of data analytics as well as how to mine data, present your findings and even test hypothetical outcomes that spin out of your study.
With newfound Excel skills, you'll go inside basic statistical concepts that promote data-driven decision making. Your Python training will help you become an expert in data analytics, machine learning and web scraping. And your Tableau instruction will give you the tools to build visualizations, organize data and even design dashboards.
Along with three hands-on projects, you'll build toward earning data science certification, your seal of approval toward becoming a strong analytics professional.
This training package normally costs $699, but if you grab this limited time deal now, you can get all this knowledge for just $49.
Get the TNW newsletter
Get the most important tech news in your inbox each week.