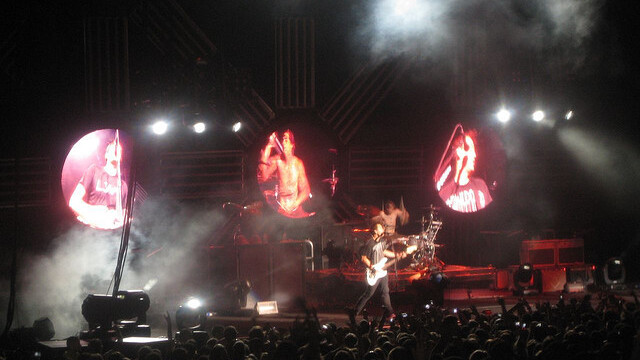 Story by
Drew Olanoff was The Next Web's West Coast Editor. He coined the phrase "Social Good" and invented the "donation by action" model for onlin Drew Olanoff was The Next Web's West Coast Editor. He coined the phrase "Social Good" and invented the "donation by action" model for online charitable movements. He founded #BlameDrewsCancer. You can follow him on Twitter, Google+, Facebook, or email [email protected]
Blink182 has a new album available via pre-sale called "Neighborhoods" and has a pretty interesting and unique way to listen to it early.
Thanks to a SoundCloud and SimpleGeo mashup, you can listen to the new album in your own "Neighborhood", which is the name of the feature. Using SimpleGeo's GPS technology, it will locate your neighborhood through your browser and drop you in a chat experience with SoundCloud's listening technology.
It's a similar listening and chat experience to what you'd find on Turntable.fm
This is a pretty new way to listen to music before it's available in stores and Blink182 continues to push the envelope on the way we share and listen to music today. It will be interesting to see if this helps boost sales of the album "Neighborhoods", available for pre-sale now.
Get the TNW newsletter
Get the most important tech news in your inbox each week.
Also tagged with