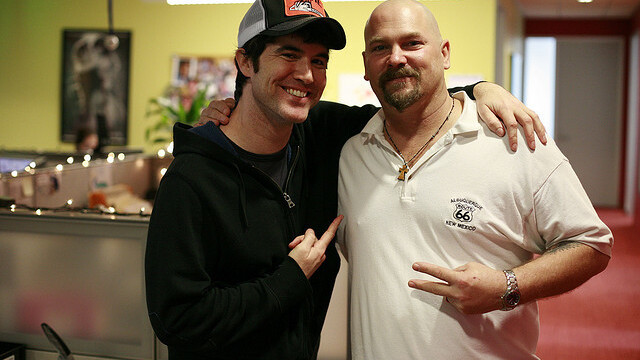 Story by
Drew Olanoff was The Next Web's West Coast Editor. He coined the phrase "Social Good" and invented the "donation by action" model for onlin Drew Olanoff was The Next Web's West Coast Editor. He coined the phrase "Social Good" and invented the "donation by action" model for online charitable movements. He founded #BlameDrewsCancer. You can follow him on Twitter, Google+, Facebook, or email [email protected]
Even Tom from MySpace knows that Facebook's app platform is a powerhouse, and has joined a company called RocketFrog as an advisor.
The company has launched what it calls the "largest free to play online casino app" on the Facebook platform. I'm not a social games kind of guy, but there's no doubt that people love to play around on Facebook, just ask Zynga.
RocketFrog's founder, Brett Calapp, has a past chock full of gaming, including a stint as the President of the Ultimate Blackjack Tour. Here's what he said about the app's release today:
We've created social tournaments where players can interact and compete to win real prizes against their friends; not just leaderboard points or status increases. There's no better place to do that than Facebook because that's where your friends are at online. Who doesn't like beating their friends and winning a prize?
If you ask me, it's only a matter of time before gambling becomes fully legal in the United States, which will let people drop real money into digital games of blackjack, poker, and slots. If that were to happen, then Facebook would clearly be in a fantastic position with its credit system.
The Los Angeles based company has drawn the attention of Tom Anderson, who famously co-founded and sold MySpace. He's joining as an advisor and had this to say:
Advertisers are always looking for something different, something that engages users and cuts through the noise. RocketFrog delivers. The entire game experience is branded by the daily advertiser and at the same time users get to play for with real world prizes.
By playing the game and inviting your friends, you can unlock rewards and perks. This is clearly the type of social engineering that annoys people like me, as I end up getting ten to twenty game invites a day on the social network.
I call this story, and Anderson's involvement in a Facebook app, the complete full-circle of social networking.