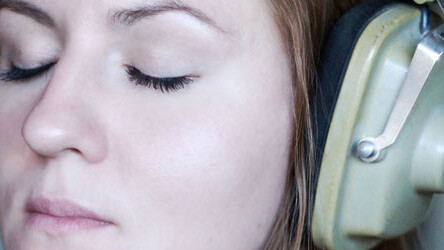 Story by
Jamillah is the UK Editor for The Next Web. She's based in London. You can hear her on BBC Radio 5Live's Outriders. Follow on Twitter @jemi Jamillah is the UK Editor for The Next Web. She's based in London. You can hear her on BBC Radio 5Live's Outriders. Follow on Twitter @jemimah_knight or drop a line to [email protected]
Librivox, the community that provides public domain texts, read by volunteers, has hit 100 million downloads. The organisation creates hundreds of audiobooks for free as mp3 or ogg files, providing access to an amazing selection of audio that is no longer under copyright in the USA.
The hard work has paid off as LibriVox has also just received a grant from the Andrew W. Mellon Foundation. The money will go towards improving the technical infrastructure and accessibility of its site. It is expanding its team in order to get that going.
LibriVox founder Hugh McGuire says that combination of great figures and the latest grant will be fed back into the organisation to help create more material:
"It's fantastic to get this support from the Mellon Foundation. It will be put to good use, helping our hard-working volunteers create many more free audiobooks. We've made 5,500 free audiobooks to date, and we hope to make many more in the future."
LibriVox, a volunteer project of the Internet Archive, gets volunteers from around the world to make audio recordings of public domain texts, and gives those recordings away for free. All LibriVox audiobooks are hosted at the Internet Archive.
The organisation's aim is to "record all the books in the public domain". It might not be there quite yet, but with a hundred million downloads under its belt, it looks as though LibriVox has an audience that is ready to see it hit that mark.
Get the TNW newsletter
Get the most important tech news in your inbox each week.