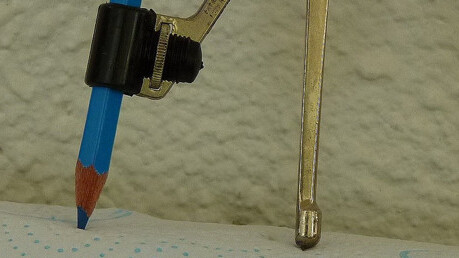 Story by
Founder
Martin Bryant is founder of Big Revolution, where he helps tech companies refine their proposition and positioning, and develops high-qualit Martin Bryant is founder of Big Revolution, where he helps tech companies refine their proposition and positioning, and develops high-quality, compelling content for them. He previously served in several roles at TNW, including Editor-in-Chief. He left the company in April 2016 for pastures new.
Today saw the Silicon Valley Comes To Tech City event take place in London. As part of a wider initiative called Silicon Valley Comes To The UK, organized by LinkedIn co-founder Reid Hoffman and angel investor Sherry Coutu, it was designed to give existing and future entrepreneurs advice to help them build Britain's next generation of tech businesses.
Among the discussions and interviews in the program was the session on product design, featuring IDEO's Tom Hulme, Adam Nash and DJ Patil of VC firm Greylock Partners, and Last.fm's Matthew Hawn. The panel had some fascinating insights into the importance of design to a product's success.
The bar has risen – users expect great design
Adam Nash talked about how there's been a resurgence in appreciation of design in consumer products. This is a challenge for designers because the bar has risen fast on the quality of design that is expected.
While the general public may not understand how to create a great design, they're developing a taste for what works. As Matthew Hawn added, delighting people with design can be crucial to a product's success.
Data and emotion is key to understanding your users
So, how do you make sure that you delight your users? Nash discussed how analysing data was vital – peruse all the data you can in order to understand how your product is being used. DJ Patil and Tom Hulme sang the praises of  'Narrative Design'. This process involves imagining the story of how a user discovers a product and learns to use it. Mapping out a user's journey through the product, and discussing his or her emotions as they use it is another technique, used often in the US but not so much in the UK, which can also help identify the best design decisions.
Hawn discussed how Last.fm, traditionally engineering led, is becoming more design focused, and sending engineers and designers out to meet end users to really understand first-hand how they use the service, what they need and how that can be best achieved. While it may be tempting to send product managers or others at the company out to research users, today's panel was agreed that those actually developing the product need to do it if they are to have a true sense of who they're building for.
…but don't hand over your vision to your users
However, you shouldn't necessarily let information from users override your own vision. As DJ Patil put it, "Don't let the GPS drive you into a lake."
A former LinkedIn executive, Nash explained that in the early days of the social network for professionals, some early users wanted to take it in directions that would ultimately have been bad for it.
For example, building in a feature for creating mailing lists of users may have been handy for some, but it would have resulted in the service being full of sales people with no-one to sell to – who wants to use a service that helps others send you unsolicited messages?
Staying true to the core vision of a social network for professionals helped the team filter through conflicting feedback from some of LinkedIn's keenest early users.
Designer co-founders
Tom Hulme pointed out the lack of startups founded by designers in the UK. He cited Airbnb, Posterous, Tumblr and Flickr as just some of the US startups co-founded by designers – the feeling amongst the panel was that having a designer at the heart of the company was incredibly beneficial to ensuring that a design-focused ethos was engrained in the startup's DNA.
Get the TNW newsletter
Get the most important tech news in your inbox each week.