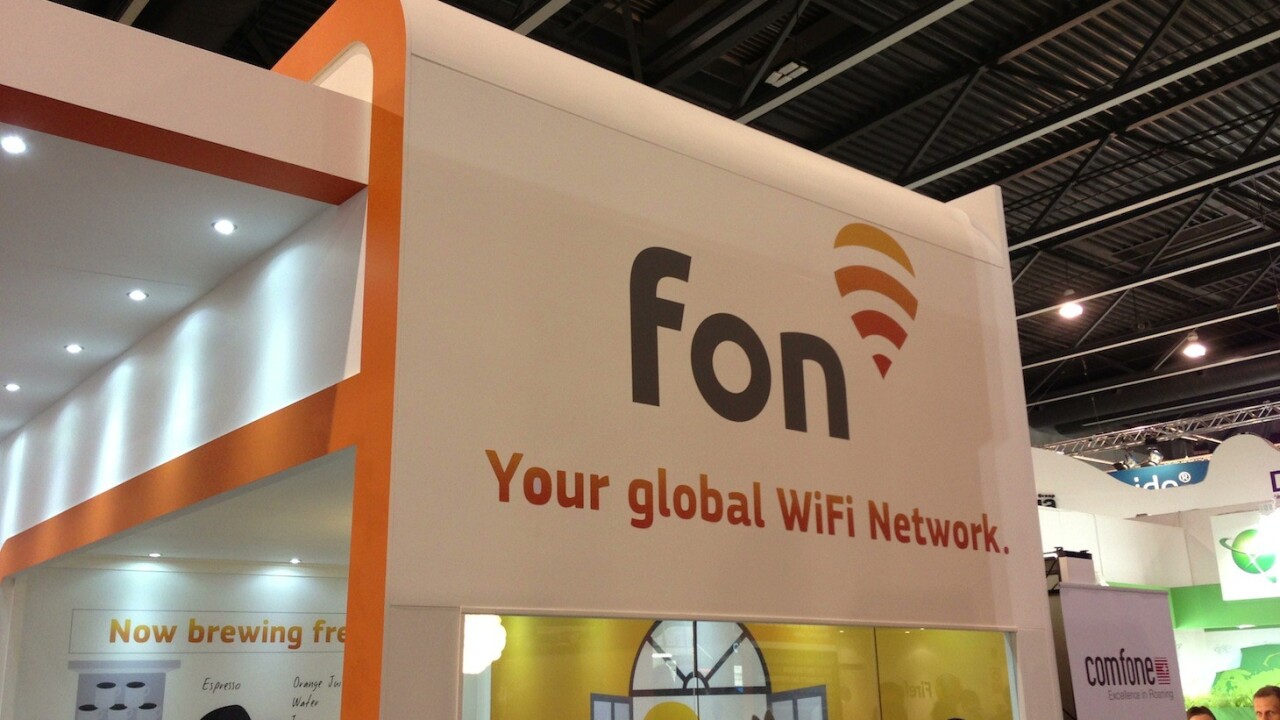 Story by
Robin Wauters is the European Editor of The Next Web. He describes himself as a hopeless cyberflâneur, a lover of startups, his family a Robin Wauters is the European Editor of The Next Web. He describes himself as a hopeless cyberflâneur, a lover of startups, his family and Belgian beer. If you'd like to know more about Robin, head on over to robinwauters.com or follow him on Twitter.
German telecommunications giant Deutsche Telekom has been rumored to consider buying a stake in Spain-based Fon, but no official word on that yet. What the two companies did announce today is a partnership to build the largest WiFi network in the carrier's home country.
The joint initiative will launch this summer under the name 'WLAN TO GO'. Deutsche Telekom says it will also launch the Fon service through its national companies in Bulgaria, Greece, Romania, Slovakia and Hungary later this year.
The company further states that it will invest 30 billion euros ($39 billion) in networks, IT and products by 2016.
Thrilled to announce that @fon has partnered with the incredible Deutsche Telekom to blanket Germany with WiFi bit.ly/12nU086

— Martin Varsavsky (@martinvars) March 4, 2013
In a press statement, Deutsche Telekom touts its 12 million broadband subscribers and more than 12,000 hotspots all around Germany as the perfect foundation for bringing 'the world's largest WiFi network' to Germany. Deutsche Telekom CEO Rene Obermann said:
"This innovative partnership perfectly supports Deutsche Telekom's network expansion strategy. The increasing volume of data used by people requires the development of existing high-speed networks, and also the creation of more modern networks.

More and more, people are willing to share their resources – life is for sharing. By 2016, we want to provide nationwide WLAN TO GO at more than 2.5 million additional hotspots."
Deutsche Telekom's broadband subscribers can simply sign up for Fon online to start sharing the unused capacity of their Internet connection with other users. By doing this, they get free access to over 7.7 million Fon hotspots all around the world.
In countries such as the UK, France, Belgium and Croatia, customers already share their broadband connection and receive free access to all Fon hotspots. Fon also serves a large WiFi community in Brazil.
Founded in 2006 by serial entrepreneur Martin Varsavsky and backed by the likes of Index Ventures, Google, Sequoia Capital and Skype, its telecom and ISP partners include BT (UK), KPN (Netherlands), Belgacom (Belgium), ZON (Portugal), Hrvatski Telekom (Croatia), SFR (France) and SoftBank (Japan), among others.
Get the TNW newsletter
Get the most important tech news in your inbox each week.