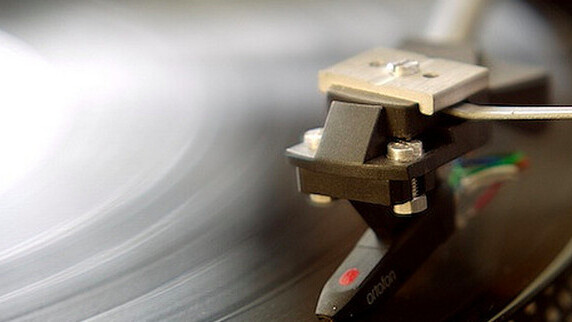 Story by
Alex Wilhelm is a San Francisco-based writer. You can find Alex on Twitter, and on Facebook. You can reach Alex via email at [email protected] Alex Wilhelm is a San Francisco-based writer. You can find Alex on Twitter, and on Facebook. You can reach Alex via email at [email protected]
In This Week in Asinine, good news: The House of Representatives can once again listen to Spotify.
As reported in Red Alert Politics, The House is back up and streaming again. Perhaps this will improve moods on Captiol Hill, and lead to a denouement of the current progressional lockjaw that permeates Congress.
That aside, you can't help but love the tweets. From the blocking:
To the return:
 Happy days, at least musically, are back.
What happened? The House has a rule against peer-to-peer technology. As quoted by Politico at the time of the ban, a spokesperson at the Office of the Chief Administrative Officer said the following:
To help protect House data, our IT policy generally prohibits the use of peer-to-peer (P2P) technologies while operating within the secure network. While Spotify is currently not authorized, the CAO has and will continue to work with outside vendors to enable the popular services that improve member communication capabilities.
Verbiage, no doubt, but now passe bluster given the reinstatement. Enjoy, Congress.
Top Image Credit: David Lenker
Get the TNW newsletter
Get the most important tech news in your inbox each week.
Also tagged with