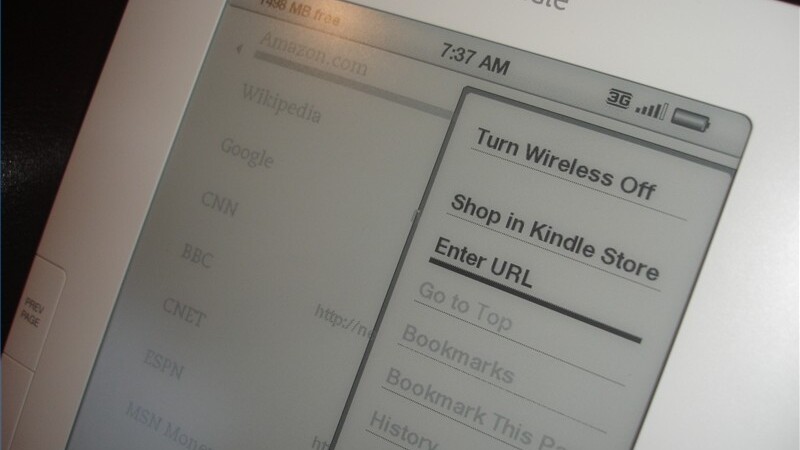 Story by
A music and tech junkie who calls Nashville home, Brad is the Director TNW Academy. You can follow him on Twitter @BradMcCarty. A music and tech junkie who calls Nashville home, Brad is the Director TNW Academy. You can follow him on Twitter @BradMcCarty.
I can't count the number of times that I've sat around thinking that I should write a book on a subject. As the publishing market has had its barriers to entry lowered via widely-spread self-publishing platforms like Kindle, things have gotten easier. But there are still some parts about what I'd like to do that aren't as easy to handle.
First off, what I know about and would want to write about are incredibly niche subjects. That makes publishing difficult because typical books are not terribly niche, but rather tend to cover more macro scale views of subjects. There's also the fact that…well…I've never written a book. Because of that I'd be best served by having a co-author and that's not an easy thing to find.
Hyperink, however, is looking to change these facts. Essentially the company is looking to speed up the publishing industry, providing nearly on-demand access to topic-driven books, focusing on the micro scale. So rather than a "How to Get Into College", you're likely to see "How to Get Into Stanford".
But what about the co-author idea? Well Hyperink is making that easier as well. By giving you access to established, experienced authors, you're able to give them your information, they can then add to it from other sources and then ghostwrite the book for you. So even if you don't fancy yourself a writer, you finally have a way to share your knowledge.
Distribution for Hyperink books is handled through the usual suspects. You'll see your work on the Kindle and Nook stores, as well as iBooks and of course Hyperink's own store. As CEO Kevin Gao tells me, Hyperink is aiming to be wherever people are looking to buy books, rather than constraining to one outlet or another.
Interestingly, books from the Hyperink store itself tend to run at slightly higher pricing than elsewhere. Gao explains that this is because Hyperink's format allows for rich media to be included, giving more content to the books than what you'd find in a more traditional ePub of Kindle format.
When we look at publishing as it is today, Hyperink is in a position to disrupt the disruptor. I posed the question to Gao about how Hyperink plans to take on the new giants –
"Amazon has shown that there's a tremendous opportunity in this market. For us, it's about having a singular focus on that niche content. Being multi-channel, giving assistance to people who want to publish, these are the things that set us apart."
The company graduated from Y Combinator earlier this year, gathering a $1.2 million seed round from a distinguished group of names including Andreesen Horowitz, SVAngel, Lerer Ventures, Launch Capital, Cyriac Roeding, Jack Abraham and others. Now, according to Gao, it's time to expand its base of authors.
At its heart, Hyperink is all about sharing the knowledge that is trapped in people's heads, inaccessible to the world. By giving not only a platform, but also assistance by which to get the writing completed, Hyperink truly is giving everyone a chance to publish what they know.
Get the TNW newsletter
Get the most important tech news in your inbox each week.