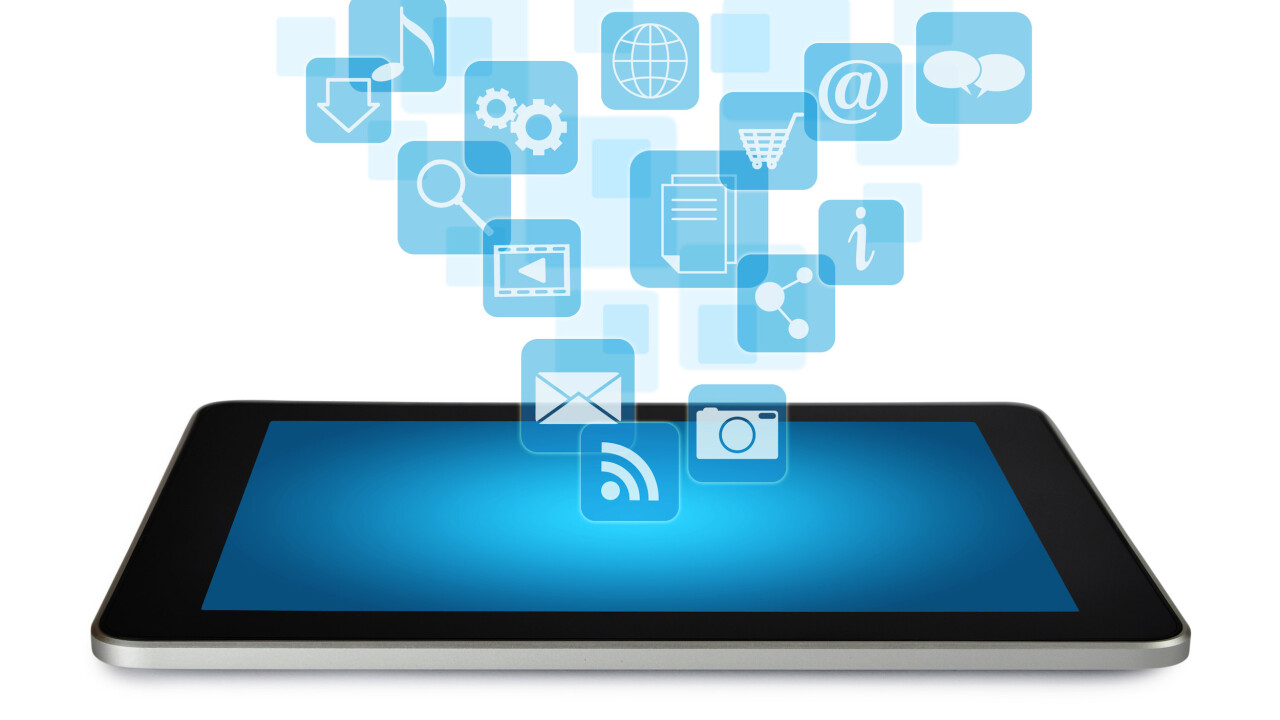 Story by
Nik Fletcher is a product manager at Realmac Software, a small, award-winning independent iOS and OS X development studio behind Clear, Embe Nik Fletcher is a product manager at Realmac Software, a small, award-winning independent iOS and OS X development studio behind Clear, Ember, and Rapidweaver. He is also a contibutor to the Realmac Software blog.
Nik Fletcher is a product manager at Realmac Software, a small, award-winning independent iOS and OS X development studio behind Clear, Ember, and Rapidweaver. He is also a contributor to the Realmac Software blog. 
---
The big day is nearly here: In a matter of days, the the app that's possessed you and your team for the past however-many-months will finally launch to the public. But before popping the cork off that champagne bottle, ask yourself: Are you truly ready for the launch?
Before the App Store came along, everything was simple (well, simpler). You had the app ready, you built the website, you wrote the press release, and you could fully prepare just by getting ready to press a single button. Today, that's just not feasible.
We've done our fair share of launches, and have seen a lot of other apps launch, so here are some tips to help you make your launches as manageable and successful as possible.
1. Build a playbook
Make notes about the factors that may affect your launch plans, and be disciplined about observing them. Remembering that you cannot change screenshots after an app enters review, but copy can. Planning ahead for the little details allows you to prioritize what the team can enhance before the launch.
Work backwards from the planned launch date. Allow a week for seeding to the press (more on this in a moment) and translation of your App Store copy. Allow up to a week before submission for any screenshots that need localizing to be translated.
All these factors may sound like an incredible amount of effort, but if you're aiming for a big launch you'll need to be organized for every kind of user out there.
2. Know the difference between Updates and New Apps
I'd compare this one to setting up an entirely new Xcode project: You know what to do, but if you're a small team and not creating new projects every week, the subtleties are easily forgotten.
There's no "Release This Version" button. You're working on availability date.
You can, however, generate Promo Codes for an approved but not-yet-available app. Aim to get approved at least a week before you want to launch and issue the Promo Codes for 1.0 to the media before you launch.
Of course, you should also make sure that 1.0.1 is submitted before or at launch so that if you run out of Promo Codes, you'll get another 50 promptly after launch. Keep a waiting list of Promo Code requests!
To keep track of our Promo Codes, we use Tokens. If you're not using it, try giving it a shot.
3. Don't use the automated (date-based) rollout
If you're launching a new app, setting a launch date ahead of time via iTunes Connect's availability feature can be tempting. But if you're going to maximize the PR efforts for your app, this might not be the best idea. Why? Well, you want your product to go global, don't you?
We've found the experience to be massively frustrating for customers when they see the app live in New Zealand, more than 12 hours before another territory. Not targeting the launch date to localized data is a wasted marketing opportunity.
Speaking of which…
4. Work with the media, and have a go-live time
Whilst some sections of the media may dislike embargoes, ultimately knowing when your app is going to be available is an important piece of information. It allows your meida contacts to place any coverage in a suitable window in the outlet's schedule.
For bonus points: Know where writers are based, and tailor their emails with the embargo time in their appropriate timezone. Making a journalist's life easier can win, at the very least, brownie points for work and consideration.
5. Ensure your app is available when the embargo drops
How often have you read the press state something like, "The app is propagating to the App Store now"? If you keep an eye on app releases like we do, the answer is, "too many times."
Be bold, and put the people who'll want to buy your app ahead of the embargo. Plan ahead and make sure that when the window of exposure comes around, your app is live and ready. The last thing you want is a large amount of traffic bound for your App Store page, without the app actually being available.
We explain to contacts in the media that the app may be live shortly before the embargo time to ensure it's available for their readers. Our experiences with timings for the App Store:
Updates
This may mean hitting "Release This Version" in iTunes Connect an hour or so before you want to go live.
New Apps
This may mean changing the availability date from "Any Date in the Future" to "Today" somewhere around two to three hours before launch. Don't worry if you're not showing up in App Store search: The App Store search index can take up to five hours to reflect a new app.
There are a bunch of little details that we fuss about in our launches, but hopefully these five tips will help you be more disciplined and ultimately better-covered by the media by your launch date. If there's anything you've learned through launching your apps, feel free to share in the comments!
Listen to this post as audio, courtesy of SaveToListen.
Image Credit: mama_mia/Shutterstock