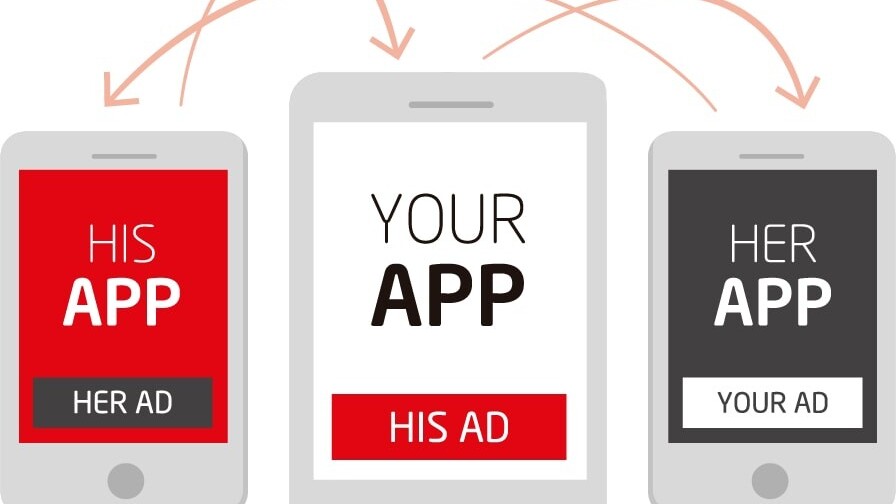 Story by
Davide Banis is a former story editor for TNW X, our b2b label that matches startups, governments and large enterprises. Davide Banis is a former story editor for TNW X, our b2b label that matches startups, governments and large enterprises.
This interview is part of our series of Growth Stories. We interviewed the founders and CEOs of 20 of the fastest growing startups in Europe. We asked them about their companies, their companies' culture, and their lives, trying to understand how these three factors played a role in the achievement of such impressive growth.
There are two main challenges that mobile devs face when they launch a new app: making profit and attracting users.
Tappx is a Spanish startup that claims to have a catch-all solution. Founded in 2014, the company offers a platform to both cross-promote and monetize mobile apps. The Tappx playbook follows one single, golden rule: first user acquisition, then game monetization.
Among Tappx customers, we find viral apps like Trivia Crack.
But even if your app isn't the next Trivia Crack, you can still join the ranks of the 21,000 developers that animate Tappx network.
In the past couple of years, Tappx grew a staggering 1150 percent growth in revenue. To find out more, I reached out to Daniel Reina – the CEO and co-founder of the company.
TNW: So, how did it all start?
Daniel Reina: Before Tappx, we launched a price comparison app. We needed to promote it, but we realized that– without a proper marketing budget – it was so difficult. There were no solutions for that. So we decided to fill the gap and create Tappx.
It almost sounds like the origin story of TNW. Did you pick up traction from the beginning?
No. We're a B2B business so it always takes some time. Initially, we decided to attract new users for free. Only later we started another service based on the monetization of apps. This should be a tenet for all app developers.  And now, we're really profitable. We reached break even in just one year. This is as rare as a unicorn in the startup ecosystem.
Speaking of ecosystem, did it help to be part of the Spanish one?
Yes, definitely. I mean, Barcelona is one of the best places in Europe to launch a startup.
A couple of weeks ago, I interviewed Magnus Hultman (CEO, founder Strossle). He mentioned that the European Union could do much more for startups in terms of policies and regulations. What do you think?
Yes, I definitely agree. At the moment I feel that the European tech ecosystems are competing with each other. This way, we'll never become the United States of Europe. We could use a bit more of cooperation.
Another question comes from Niccolo Maisto (CEO, co-founder FaceIt): How do you retain the right people in your company? I think he meant developers.
Oh, that's really tough. Of course, we don't have any magic recipe. What I can say is that we try to attract them with the big challenges they would encounter working for Tappx. Keep in mind that we deal with 400 million ads impressions per month. That's a huge volume. And then we have the usual startups perks: chilled office environment, ping pong tables, armchairs, food, company trips,…the whole shebang.
How many people work at Tappx?
Now, 30. But last year we were nine.
So next year 90?
I'm not particularly interested in the number of people that work here. I'm much more concerned by the volume of work we deal with. That is something I want to increase even more.
I guess that to deliver on such a high volume maintaining a relatively low headcount you need to stay really efficient. Can you give me a tip on how to be more efficient?
You need to learn to delegate. You should prioritize and do only the things nobody else could do at your place.
Good idea. I'll start delegating immediately. What's a question I should ask the other founders I'm interviewing in this series of Growth Stories?
Nice one! I'd say: What's a thing you would change if you could restart your company now?
_
Also this year, in partnership with Dutch unicorn Adyen, we organize Tech5 – the annual competition that celebrates Europe's fastest-growing tech companies. Is your startup experiencing extreme growth? We dare you to prove it. Signups are open.