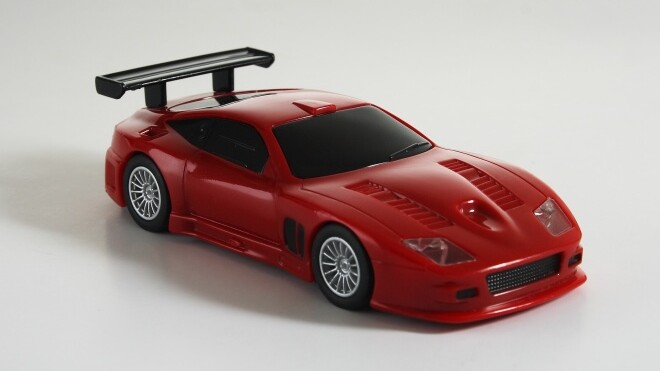 Story by
Emil was a reporter for The Next Web between 2012 and 2014. Over the years, he has covered the tech industry for multiple publications, incl Emil was a reporter for The Next Web between 2012 and 2014. Over the years, he has covered the tech industry for multiple publications, including Ars Technica, Neowin, TechSpot, ZDNet, and CNET. Stay in touch via Facebook, Twitter, and Google+.
Following the release of Firefox 15 for Windows, Mac, and Linux, Mozilla has released Firefox for Android version 15.0. You can grab the latest mobile Firefox from the official Google Play store.
Just over two months ago, Mozilla released some dramatic improvements for Firefox on Android phones, making the browser significantly faster. That speed increase has now finally arrived on Android tablet devices as well. The company promises that "everything is quicker, from startup and page load times to panning and zooming and Web app performance."
Speed aside, Firefox for Android now offers a personalized start page that lets you get to your favorite sites with "one touch." This latest release includes a new Awesome Screen that includes all of your "browsing history, bookmarks, passwords, and form data" (I'm not sure why I would want the last two on a single page, but the first two sure make sense). Anyway, here's how the new browser design looks on an Android tablet:
My biggest pet peeve with mobile browsers is when I'm automatically put on the desktop or mobile version, and I want the other one. Thankfully, the latest Firefox for Android lets you switch between the desktop and mobile version of a website by selecting "Request Desktop Site" from the browser Menu. Now all you have to do is remember that it's there.
That's just a taste of what's new. Here's the official changelog from Mozilla:
NEW: Native UI for tablets, including faster startup and a beautiful new Awesome Bar!.
NEW: Desktop sites can now be requested from the menu.
NEW: Even better tabs experience – now includes swipe to close.
NEW: Find in page implemented.
NEW: Support for SPDY networking protocol v3.
NEW: Bookmarks and history can now be imported from the stock browser in the Settings.
CHANGED: Pause, resume, cancel, and retry options added to the download manager.
CHANGED: Specific types of private data can now be cleared from the Settings.
DEVELOPER: High precision event timer implemented.
DEVELOPER: The CSS word-break property has been implemented.
HTML5: Native support for the Opus audio codec added.
HTML5: The <audio> and <video> elements now support the played attribute.
HTML5: The <source>element now supports the media attribute.
FIXED: Use native handles for text selection (774938).
FIXED: Copy/paste functionality restored (770928).
FIXED: Forms are not yet fully functional (705201).
FIXED: WebGL on Adreno devices is not currently supported (736123).
FIXED: Quick black screen flash on startup with 4.1 (Jelly Bean) (770047).
Now for a little fun. To best test the above HTML5 features, you can play Mozilla's multi-player role playing game here: BrowserQuest.
Image credit: stock.xchng
Also tagged with