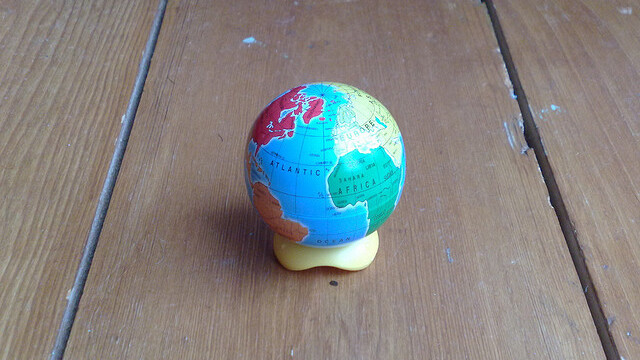 Story by
Drew Olanoff was The Next Web's West Coast Editor. He coined the phrase "Social Good" and invented the "donation by action" model for onlin Drew Olanoff was The Next Web's West Coast Editor. He coined the phrase "Social Good" and invented the "donation by action" model for online charitable movements. He founded #BlameDrewsCancer. You can follow him on Twitter, Google+, Facebook, or email [email protected]
There are some potential usages for location sharing that aren't creepy in the ways that I've described previously. Don't get me wrong, I'm a fan of discovery, but for location sharing purposes, I still feel like it's something that you should explicitly share with only a small subset of people. That's just my personal opinion, though.
When apps are continually pinging your location for social purposes, it feels a bit odd to me, but for utility purposes it totally makes sense.
One app called Find My Facebook Friends for iOS lets you decide exactly who you'd like to share your location with based on what list of friends they're in on Facebook. Since Facebook is doing a really good job lately on automatically creating a "close friends" list and the ability to create lists like "acquaintances", sharing your location intelligently is made infinitely simpler with this app.
Doesn't feel like "extra work"
What Find My Facebook Friends does well is use the work you've already put into curating your Facebook lists, instead of creating a whole new set of requirements like the app Glassmap does.
You can choose to allow people to view your occasion, or single out a particular list once you've logged in with your Facebook account:
Within a few seconds, you're ready to share your location with only the people that you want to, and not one by one which is a total timesaver.
Once you've chosen who you'd like to share with, you can view your location on the map and that same location will be frozen in time and shown to your friends. The exact addresses (as close as it can calculate) is shown, so definitely be careful with who you choose to share with. You can also see a list of where your friends are, if they use the app and choose to share their location with you:
I haven't used the app long enough to gauge how tough it is on battery life, but if you're using this as a utility to keep up with close friends or colleagues, it might be worth it for you. Of course, you can close out of the app completely so that it's not constantly checking for your location if you like.
The $.99 price tag is well worth it, but it might be a barrier to entry to get all of your friends and family using it. Social applications are ridiculously hard to charge money for, especially when its success relies so much on a lot of people using it. If you want to repurpose the time and energy you've put into curating your Facebook friend lists, then this app is definitely worth the quick buck.
Get the TNW newsletter
Get the most important tech news in your inbox each week.
Also tagged with