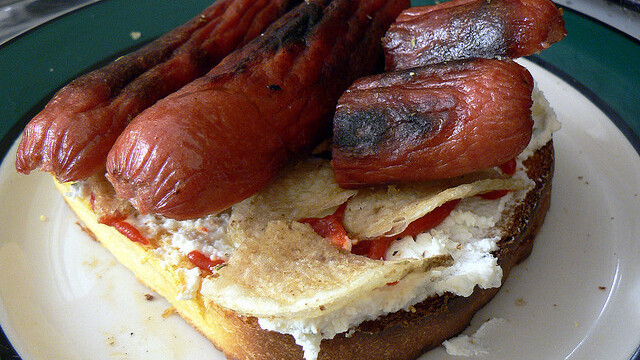 Story by
Drew Olanoff was The Next Web's West Coast Editor. He coined the phrase "Social Good" and invented the "donation by action" model for onlin Drew Olanoff was The Next Web's West Coast Editor. He coined the phrase "Social Good" and invented the "donation by action" model for online charitable movements. He founded #BlameDrewsCancer. You can follow him on Twitter, Google+, Facebook, or email [email protected]
Open source operating system, Fedora, has released version 17 of its project, dubbed "Beefy Miracle." The name is hilarious, but according to those who participated in its creation it marks a massive milestone. Here's what they had to say today about version 17:
At the heat of a thousand hot dog cookers, the seventeenth release of Fedora shall be forged by contributors the world over, and it will be known as: Beefy Miracle. The mustard shall indicate progress.

Upon release, a free and open source operating system shall be available to all, catering to a variety of tastes — those of end-users, systems administrators, and developers, with a common thread that binds them all: No, not their love for hot dogs, silly, as we certainly know that Fedora shall be created and used by those whose dietary preference could be either Beefy or Leafy. Freedom, my friends, Freedom is the Great Condiment, which shall enable all users of the Beefy Miracle to Create, Share, and Do
The announcement is full of puns related to hotdogs and the like:
Frankly, we believe this is the beefiest release ever — chock full of condiments, more commonly known as Features.

Ketchup with the full list of features for Fedora 17 here:
http://fedoraproject.org/wiki/Releases/17/FeatureList
Here's a video from the Fedora team on Beefy Miracle's release:
You can get Fedora 17 Desktop Edition for free, right now.