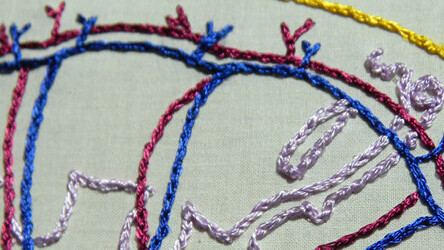 Story by
Jamillah is the UK Editor for The Next Web. She's based in London. You can hear her on BBC Radio 5Live's Outriders. Follow on Twitter @jemi Jamillah is the UK Editor for The Next Web. She's based in London. You can hear her on BBC Radio 5Live's Outriders. Follow on Twitter @jemimah_knight or drop a line to [email protected]
According to a report in Silicon Republic this morning, the Facebook Timeline tool for organ donation has gone live for people in Ireland.
The 'life saving' system where Facebook users can sign up to donate and save lives is already working in the US, UK and Australia.
There were early signs of success with the system as California saw an 800% rise in registration and the NHS more than tripled its registration rate. It looks as though social organ sharing is an excellent way to up the percentage of possible lives saved.
Silicon Republic reports that around 100 people annually donate. Facebook's director of policy said, "More than 2 million people in Ireland will be able to show on their Timelines that they wish to be an organ donor. We hope that Irish Facebook users will be able to reduce the number of people who die needlessly waiting for an organ each year."
The success of leveraging social networks to increase awareness for organ donation appears to be catching on. The UK, Ireland, USA, Holland and Australia may be a starting point and today CBC is also reporting that the system may be taken up in Canada.
Organ and blood donation are options that many people think about but few seem to act upon. The benefits are undeniable but still the  problem rarely seems to be acknowledged until we need it ourselves or for the sake of someone close to us.
It is also important to let friends and relatives know and naturally a social network like Facebook is a good platform for this.
In all cases consent needs to be confirmed and in the case of Ireland, Silicon Republic says that for each time someone commits, up to nine lives can be saved.
Let's hope that this system sees similar successes as it spreads globally.
Image Credit: Spec-ta-cles
Get the TNW newsletter
Get the most important tech news in your inbox each week.
Also tagged with