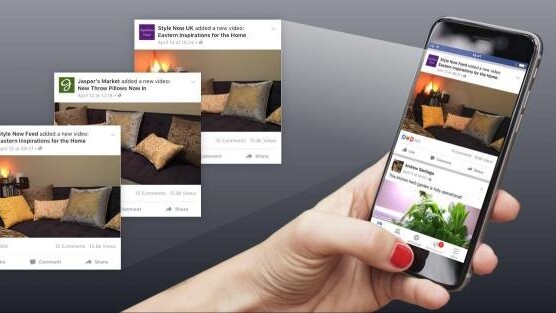 Story by
Former Managing Editor, TNW
Bryan is a freelance journalist. Bryan is a freelance journalist.
Today Facebook launched a new way for publishers to easily track the performance of crossposted video, that is, a single video posted to more than one Facebook page.
Pages owned by the same Business Manager (Facebook's tool to manage multiple pages) can now track view counts and total performance statistics across different Facebook pages as well as view a heatmap for 360 video to show which parts of the video audiences are focusing in on.
Here's how to set it up:
Allow your pages to use your video by clicking the Permissions tab in the video upload or edit window. In the pop-up window, toggle on the Allow switch to give other pages in Business Manager the ability to use that video.
Create a new post with an already uploaded video. The video doesn't have to be re-uploaded, it should be accessible from any page with the same Business Manager.
View aggregate insights about video performance in the Video Details section.
These features should be available to all users now.