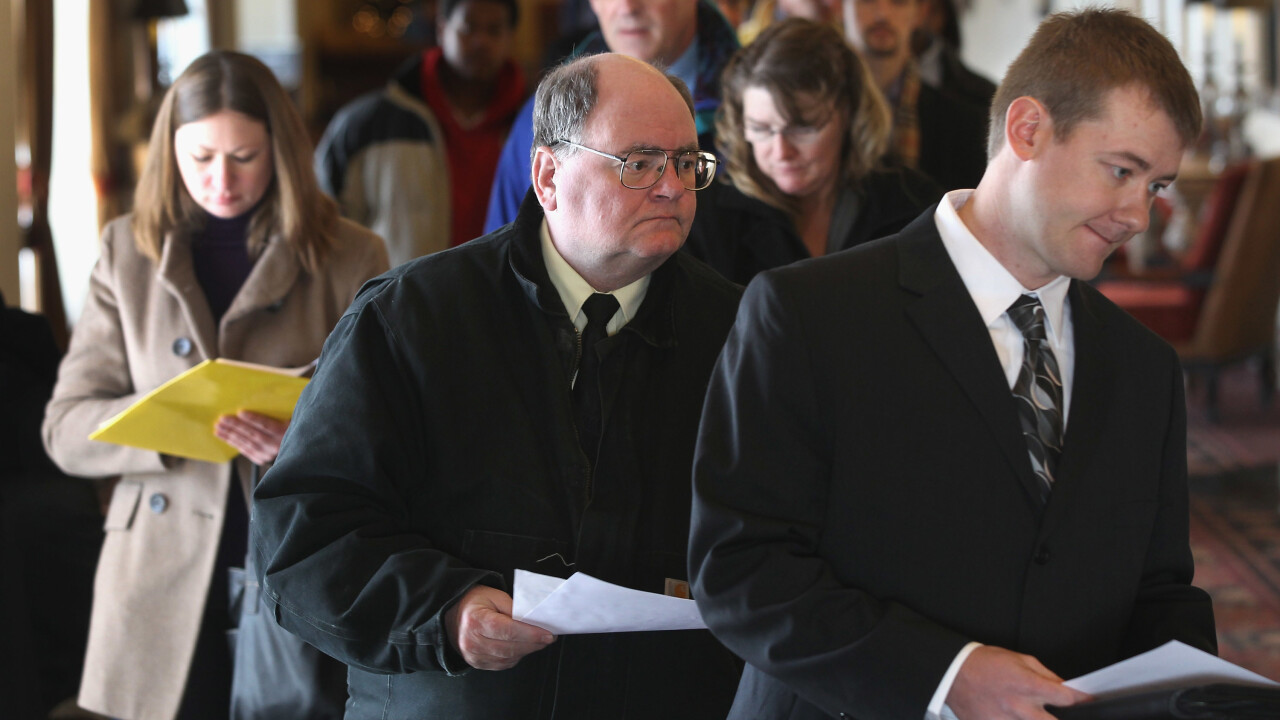 Story by
Ken Yeung is a reporter for The Next Web based in San Francisco, CA. He carries around a big camera & likes to write about tech, startup Ken Yeung is a reporter for The Next Web based in San Francisco, CA. He carries around a big camera & likes to write about tech, startups, parties, and interesting people. Follow him on Twitter, on Facebook, and Google+.
Finding jobs in today's economy can sometimes be difficult. Often, people are reaching out to their friends and families for help in connecting them to that right job. So how does the world's biggest social network play a part with job seekers? Today, Facebook released a study that took on the conventional thinking and saw that "strong ties" helped some users find support, and in some cases, a job.
In a blog post, Facebook Data Scientists Robert Kraut and Moira Burke surveyed 3,000 Facebook users to ask them about major events in their lives, their stress levels, and how much support they received from friends and family. The scientists say that their sample included 169 people who lost their job during this time period. The study was repeated monthly for three months.
According to their findings, Kraut and Burke said that on Facebook, finding a job went against the common sociologist thinking whereby people often heard about job openings through "weak ties" — that is, acquaintances versus close friends and family. In fact, 33.2 percent of respondents said they were more likely to find jobs within three months through "strong ties".
Facebook says that the reason for why its findings are different from other common beliefs is because information shared on the social network is more personal in nature — people will reveal their employment plights to people that they are friends with. How often do you see someone broadcast that they just got laid off and are in search of a new job publicly on Facebook? I know for me, I'd rather share those moments with my friends as it would be more important for them to know.
Kraut and Burke says it's important to note that the research they conducted did not examine what people spoke about and that they are still doing research on the semantics of what was helpful.
The report finds that social support is also available through strong ties — friends and loved ones are more willing to go out of their way to offer whatever emotional and physical support they can, such as giving rides to interviews, making connections, allowing users to vent about their worries, and more. In general, Facebook users who spoke more with their strong ties saw an increase in social support, which helped to reduce stress.
Yes, those with strong ties reduced their stress — which is important in a time of great change, such as being unemployed. However, it's not always for everyone. Facebook notes that some of those who have recently lost their job see more stress.
It's not all roses and sunshine when users speak with their strong ties about finding a job. On the contrary, Facebook also found that sometimes it might cause psychological distress because of unhelpful advice and even "pushing for recovery too quickly".
In the end, Kraut and Burke says that who people talk to on Facebook matters when it comes to the job search, with different friends offering a variety of support.
Photo credit: John Moore/Getty Images
Get the TNW newsletter
Get the most important tech news in your inbox each week.
Also tagged with