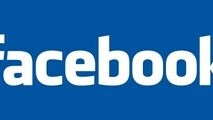 Story by
Alex Wilhelm is a San Francisco-based writer. You can find Alex on Twitter, and on Facebook. You can reach Alex via email at [email protected] Alex Wilhelm is a San Francisco-based writer. You can find Alex on Twitter, and on Facebook. You can reach Alex via email at [email protected]
Fresh off the heels of a huge redesign Facebook is not stopping the goody train.
Today you can start to use a Facebook photo prototype feature that turns any photo album into an auto-clicking slideshow.
It is a small feature that adds greatly to the appeal of Facebook photo albums. If you have ever clicked through an album with friends invariably your click rate (too fast or slow) has been an issue. No more of that.
To activate the prototype, head over to this page and tell Facebook you need some auto-refreshing photo album capabilities.
Of course, this feature unlike Project Titan, actually adds to the Facebook experience. Keep your eyes peeled in the next few weeks for more small tweaks as Facebook fixes minor glitches with the new homepage design.
To use the feature, just head to any photo album on facebook, and in between the 'next' and 'previous' buttons there will be a play button. All we need now is fullscreen and free popcorn.
What do you think of all the new Facebook design updates?