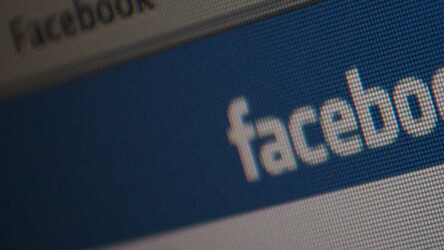 Story by
Lesotho-born and raised, Nancy Messieh, The Next Web's Middle East Editor, is an Egyptian writer and photographer based in Cairo, Egypt. Fol Lesotho-born and raised, Nancy Messieh, The Next Web's Middle East Editor, is an Egyptian writer and photographer based in Cairo, Egypt. Follow her on Twitter, her site or Google+ or get in touch at [email protected]
Facebook is continuing to beef up its offerings to Facebook Page administrators, adding features that were previously only available in third party apps, with the latest allowing them to assign administrator roles and schedule posts.
Page administrators will no doubt appreciate the ability to assign specific roles to other admins. There are five different categories now available on Facebook. In descending order of the most permissions, they are Manager, Content Creator, Moderator, Advertiser and Insight Analyst.
The Manager has the most permissions, including sending messages, creating posts, ads and viewing insights. The Manager is the only admin who can access admin roles. The 'Insight Analyst' has the least permissions, able only to view insights.
With larger brands employing an entire social media team to manage their online presence, the ability to restrict permissions will probably come in handy, allowing for a more control, and hopefully less Facebook social media fails.
The exact breakdown of roles has been outlined in Facebook's Help Center:
Pretty Klicks adds that admin roles isn't the only new feature social media teams can expect from Facebook – the much anticipated feature of scheduling posts is on its way.
Facebook administrators (with permission to create posts) will be able to schedule posts up to 6 months in advance, with the ability to run posts at least 15 minutes apart. All times will on these posts will correspond to your own timezone.
The feature, while still not available for most, will be accessible when creating a new post:
For Facebook, these changes certainly could do well to lure social media teams away from third party management apps like Hootsuite, by offering some of these key features. That said, we don't see them abandoning a well ironed out system in exchange for just a couple of features that Facebook should have incorporated from day one.
These new features come hot on the heels of Facebook's latest foray into the world of advertising, with a gradual rollout allowing Page administrators to promote their updates in exchange for a bit of extra cash. What still remains unclear is why or how Facebook is controlling how posts are ending up in a fan's news feed.
Get the TNW newsletter
Get the most important tech news in your inbox each week.
Also tagged with