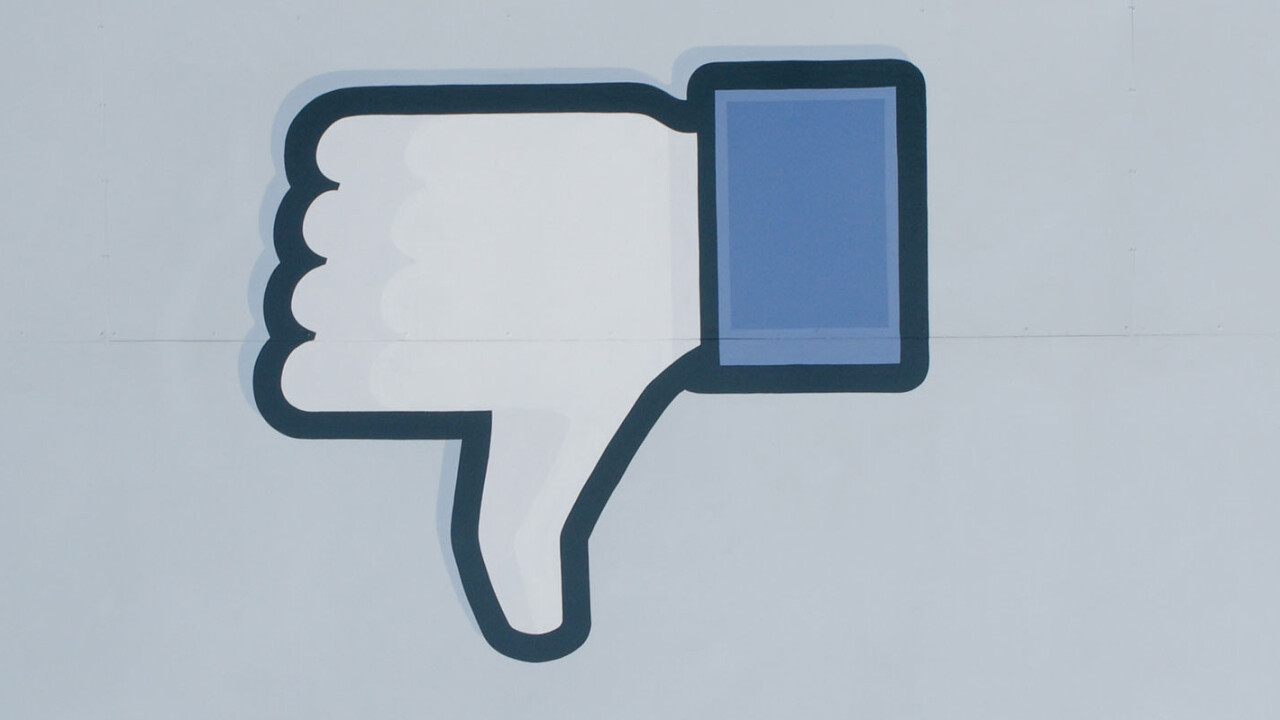 Story by
Chris Latterell is the VP of marketing for Open-Xchange Chris Latterell is the VP of marketing for Open-Xchange
Facebook, despite paying lip service to user privacy, continually proves that its goal is to make our personal lives less private. Most recently, the social media giant announced its "Moments" facial recognition service to track where people go and who they are with.
Just think about the detailed information that Facebook already has about each of its users. They're taking that one giant step further by archiving and tracking information on users' whereabouts and patterns.
That news only serves to add fire to the flames from earlier this month, when Facebook announced its plans to open up its Internet.org platform, "to extend the benefits of connectivity to diverse, local communities" in a way that's "more transparent and inclusive."
The announcements both seem well-intentioned enough. "Moments" helps create a quick and easy way to share images of an event with those who were there. And with Internet.org, Facebook claims that it wants to help bring the next three billion people online and into the modern digital age. But under closer scrutiny, both only serve to spur on the gradual loss of our liberties.
As it's currently architected, Internet.org is built to stifle the freedom of expression and exploration that has been a hallmark of the open Internet that the general public has grown accustomed to using.
For example, Internet.org has stated that it won't support encryption, so it's clear that there are significant asterisks to the opportunity that the platform presents.
It takes blatant advantage of previously neglected communities and their lack of resources by depriving them of interacting with the world without being tracked, therefore restricting their privacy and freedom itself.
Many of these individuals may not have the background or the understanding to comprehend what a lack of encryption means for their information and privacy.
So, how do you educate these communities to become the next level of Internet users? Does Facebook have a social responsibility to take on the education of these communities and prepare them for what this kind of data collection truly means?
With key provisions of the U.S. Patriot Act now expired, Americans have an opportunity to change the way their data is collected and used. Already, some people have started voicing their anger.
If Facebook won't take responsibility, which it likely won't – it's clear that providers and policymakers now have an obligation to step up and take the initiative to educate people on what this means for their future, their privacy and ultimately, their freedom.
The poor will pay – with their data
According to Google's chief economist Hal Varian, to accurately predict the future, we just need to look at what wealthy people already have and assume the middle class will have it in five years and the poor will have it in 10 years.
Varian says he's seen this principle at work throughout the history of technology – from radio to television, from mobile phones to wearables.
But, as we see with Internet.org, Varian's rule is ultimately flawed. Whether you're rich or poor, when it comes to data: all users will be getting the same Internet connectivity. The difference is that the rich are paying for their connectivity with money, and the poor are paying for it with their data.
We'll see that many of the poor are automatically drawn into various services with no other option other than to pay with their data, or face being excluded from the digital world entirely.
It's clear that Facebook is not making a charity move here. As Evgeny Morozov of the Guardian so aptly says in an article on the matter, "Facebook is interested in 'digital inclusion' in much the same manner as loan sharks are interested in 'financial inclusion' – it is in it for the money."
Social responsibility for the public
So, who needs to take responsibility for the people, their security, and their education around that very topic? This social responsibility was front and center at one of Open-Xchange's privacy-focused Xenith Dinners held in DC.
At the dinner, trusted members of the security and privacy communities, as well as policy, lobby and user groups delved into the importance of developing meaningful tools for a more transparent, trusted Internet.
It became clear that there is widespread sentiment that the Internet is broken, and one question stood out: how can users take back control of their data – and ultimately, how can policy providers, government and even technology companies like Facebook help support that effort?
Internet.org is a giant step in the wrong direction. We know Facebook holds impressive power and influence in today's society. It has a responsibility and an opportunity to do incredible good with the power at its fingertips and educate the next three million Internet users on their journey to connectivity.
But, what we see here is that Facebook's Internet.org is a conniving, wolf in sheep's clothing model. It provides new users with a taste of that Internet connectivity to get them hooked. And once they are, they're asked to purchase pricey data plans.
For the millions of Internet users who won't be able to afford these plans, this will mean sacrificing control of their data to stay online. What they won't realize is just how valuable that data actually is – and how dangerous it is to be freely given away.
Breaking down walled gardens
We've seen that the average Internet user is slowly waking up to the reality of what today's Internet has become – it's opportunities, yes, but mostly its dangers and its limitations.
The Open-Xchange Consumer Openness Index survey we conducted with 3,000 average Internet users in Europe and the U.S., showed that users believe that data privacy is a right and one that should be protected and that the rights of Internet companies should not supersede their own.
But, what about the millions of Internet users who are just now coming online? Getting them to understand this basic right requires an open conversation and level of trust between Internet users and the providers of the services they use.
If Facebook and Zuckerberg won't take responsibility for their education and their protection, who will? It's in the hands of us – the providers and policymakers – to help the people take back and maintain control of their data.
Only by engineering ruthlessly open-source products and services can the next generation of innovation and Internet users emerge. What would you do to empower the next 1B+ Internet users in an open and free (as in freedom) manner?
Read Next: Why a dystopian Facebook wants to give Zuckerberg a taste of his own medicine
Image credit: Shutterstock