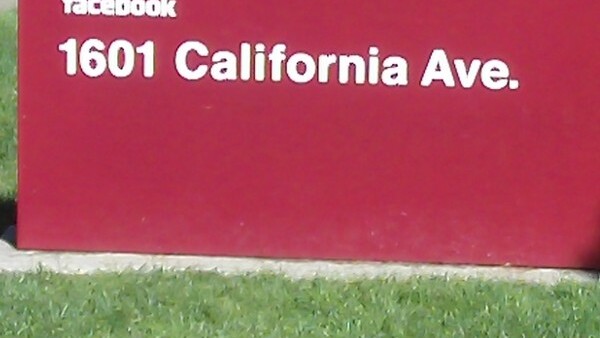 Story by
Chad Catacchio is a contributor writing on a variety of topics in tech. He has held management positions at a number of tech companies in th Chad Catacchio is a contributor writing on a variety of topics in tech. He has held management positions at a number of tech companies in the US and China. Check out his personal blog to connect with him or follow him on Twitter (if you dare).
After talking at length with one key Facebook mobile/Places employee today, as well as shorter conversations with others and from listening to the main presentation, I'm pretty confident of one thing: Facebook is just getting warmed up with Places.
If you haven't already read our extensive coverage of today's mobile event at Facebook HQ, start with our "Everything You Need To Know" post and then work your way through our other posts before coming back here.
Welcome back – obviously, today's event cemented location/Places as a key feature of Facebook. Expanding the ability to check-in on Android is an especially good move for Facebook at this point, as is the opening up of its Places APIs to all developers. Before today, the Places platform was simply too limiting to show what it is capable of, and now we should start to get a taste of that potential (or not).
Beyond today's announcements, the member of the Places team that I spoke to at length said that there are many things that the team still wants to do with Places. To this point, however, they've been focused on just rolling out these current features, but from what I gathered we may see a number of changes/additions in the not-so-far-off-future. So what are some of the things that they want to do?
Well, for one, the person I talked with agreed that getting Facebook's Places data in order is a challenging priority, especially where venue duplication is concerned. Also, as many users (especially new ones) want to check into their homes, Facebook has had to deal with how it shows that kind of (private) information and to whom. Part of the difficulty of course, is that Facebook does not control the hardware – CEO Mark Zuckerberg gave a very solid "No." to whether his company is working on a handset – that whatever location data the phone collects is what Facebook has to use for Places. In other words, Facebook, for the foreseeable future, is dependent on Apple's and Google's location determination.
Of course, once Facebook has that, it then translates that to its own Places database (and/or compares it to the third-party check-in app that is feeding Places) or users can create the venue. This last part was a huge issue at smaller location startups, and Facebook said that it realizes that this will be a hurdle to get over with Places moving forward.
Another issue that I brought up today in my conversations at Facebook was how I feel that the "check-in with your friends to unlock a Deal" thing is a little half-baked. Basically, from my point of view, without some kind of way for multiple people to triangulate their respective positions to themselves and relative to the venue that is offering the Deal, it makes it very hard for users to make plans. So unless three friends are walking down the street or in the same car together, these kinds of Deals will be too much effort for most people. Facebook's response? More or less, "we've got a lot of things we want to do."
That was the central impression that I'll take away from today's event: while the updates today are a large step forward – especially the addition of Places into Android, Deals and opening up the APIs – Facebook is looking very long term at Places as a product that it will continue to iterate on for a long time. "Beyond the check-in" might be a catch phrase this year, but Facebook seems to have taken it to heart as a strategic concept. I was told today that Facebook used and test Places for six months internally before launching – this is a very serious effort, and not just 'another feature'.
What Facebook will end up doing beyond today, we'll have to wait and see, but it certainly sounded from my discussions that the wish lists is already quite long, and that Facebook expects that those future enhancements will allow it to dominate this space.
One last thing: Facebook is confident that it has built Places correctly to avoid privacy issues, and the fact that so far it has avoided any major issues was noted as prove of that in my conversation.