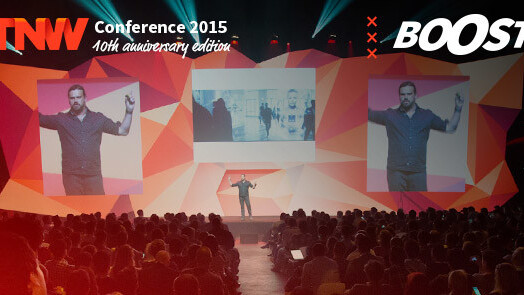 Story by
Marketing Manager, TNW Events
Each year, The Next Web hosts its early-stage startup growth program Boost at both its conferences in Amsterdam and New York. The program was designed with three goals in mind: to help put your company in reach of the capital, coverage and customers that it needs to grow.
For this year's TNW Conference Europe we've already confirmed more than half of our Boost participants, but we're still accepting applications from promising young startups. Companies such as Waze, Rapportive and Shutl have all taken part in our startup programs in the past, with each going on to be sold for millions.
The catch? The window for applications closes on March 20th. So to help you make your decision quickly, we've compressed everything you need to know about Boost into two minutes. Replace the New York skyline with Amsterdam canals, and you have our upcoming 10th anniversary edition.
➤ There's still time to apply for Boost at TNW Conference Europe. Click here to learn more.