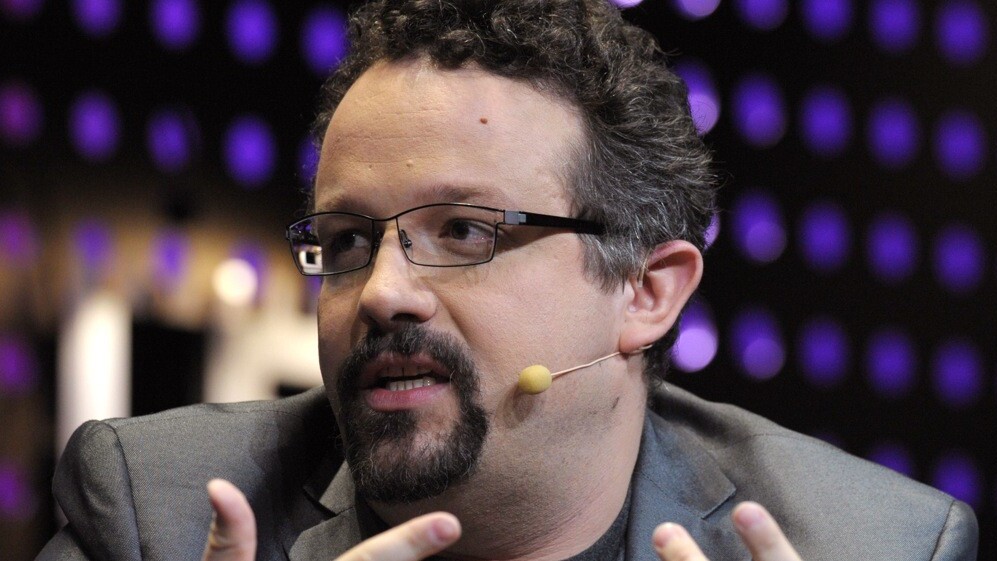 Story by
Founder
Martin Bryant is founder of Big Revolution, where he helps tech companies refine their proposition and positioning, and develops high-qualit Martin Bryant is founder of Big Revolution, where he helps tech companies refine their proposition and positioning, and develops high-quality, compelling content for them. He previously served in several roles at TNW, including Editor-in-Chief. He left the company in April 2016 for pastures new.
"I'm pretty sure that we're the fastest growing company ever in terms of new users, that's not growing virally or paying for new customers."
That's how Evernote CEO Phil Libin describes his company.
Put that down as a vague, difficult-to-measure honor if you like, but as the company rolls out its new business-focused product and an expanded Ambassador program – not to mention a new $85m funding round and eyes on an "inevitable" IPO in the future, Libin has reason to be bullish about his company's lot in life.
A year on from our last LeWeb chat with him, I caught up with Libin at this week's conference in Paris to take stock of this much-loved company's growth. Now boasting more than 45 million users acquired through word of mouth, Evernote isn't sitting back and new initiatives like Evernote Business, launched this week, could well pull in an even larger user base for the service.
Libin has often talked about keeping Evernote free to use, and even when it comes to targeting the valuable enterprise market, he says that Evernote Business isn't primarily about revenue. "Evernote Business is about making Evernote play nice at work. I do think it will be a significant revenue contribution as well, just because companies are more likely to pay for things than individuals, but we're doing it because it's the right thing to do from a user experience perspective."
Meanwhile, Evernote has also announced the expansion of its Ambassador program, in which avid users from particular backgrounds engage with the wider user base, helping people from their particular walk of life or career background make the most of the service, while also offering feedback to the company about how it can be improved. Until now, the volunteer-led program had consisted of just eight ambassadors in the US, but it now has members in countries across the world, including Argentina, Australia, Brazil, France, Germany, Indonesia, Italy, Korea, Mexico, Russia, Singapore, Spain, Taiwan, Turkey, and the United Kingdom.
This global approach is mirrored in the growth in Evernote's user base. Libin says that there are now ten countries around the world with more than a million users, from the US and Canada to Japan and China. "It really just tracks with smartphone sales and tablet sales. We have become the go-to productivity app for these devices. A high percentage of smartphones and tablets that are sold wind up using Evernote."
You can listen to the full conversation below, in which Libin also talks about its strategy around the additional apps it offers, like Hello, Skitch and Food (look out for a revamped version of Food launching soon, too).
Image credit: AFP / Getty Images
Get the TNW newsletter
Get the most important tech news in your inbox each week.
Also tagged with