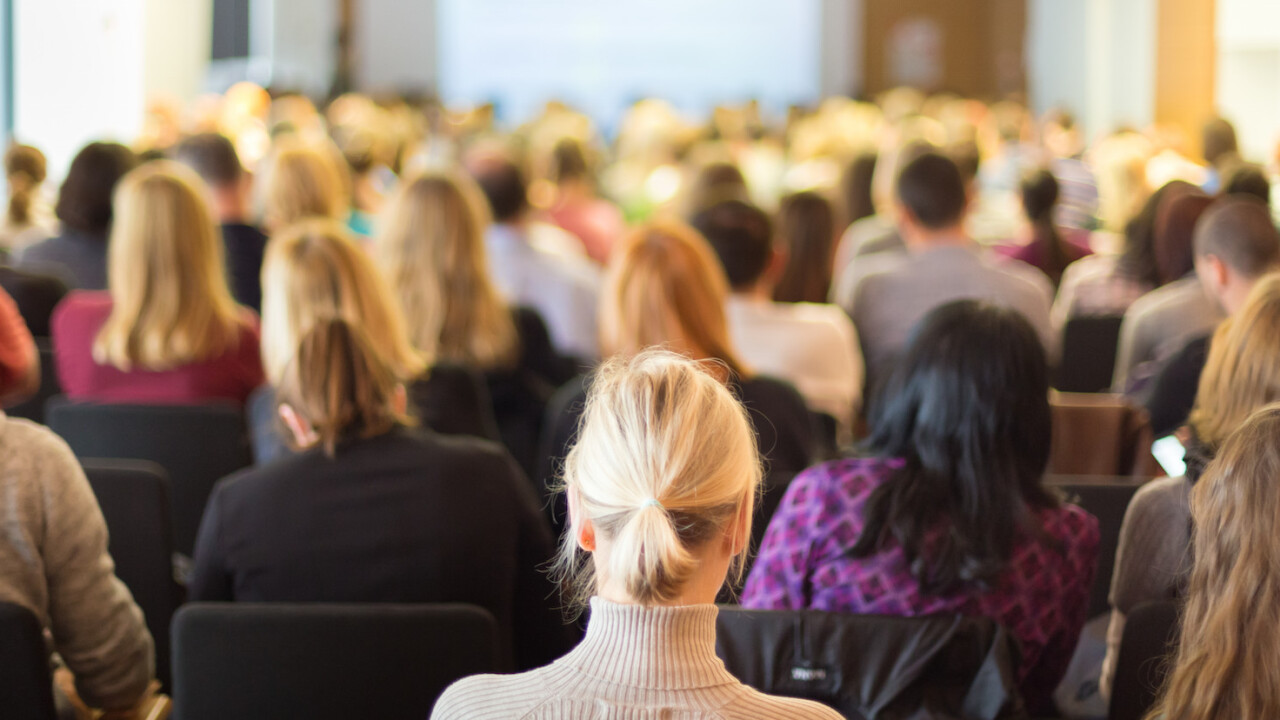 You have the heart of an entrepreneur. Your head is constantly churning on how to improve the system. You meditate on how to hack tradition. You have bright ideas bouncing around worth getting excited about. Forward-looking, persistent, and dedicated to constant growth. Yes, you're an entrepreneur.
Whether you just dove into a new venture or you're a serial entrepreneur, there are always challenges. Some obstacles are part of the system, while others just involve treading water. Some challenges may even make you question why you're doing what you're doing at all. Lucky for you, you are not alone. There are centuries of people who have stood in your shoes. Some rose and some failed, but all learned something valuable—and those lessons are what you need to know. Not the glossy stuff from the seminars and conferences, but the not-so-pretty stuff you only learn from experience.
Read on, dear entrepreneur. Take it. Apply it. Grow.
Up the Ante on Energy
Bill Trenchard, First Round Capital Partner, has worn all the hats—founder, advisor, angel investor—and learned dozens of lessons on how to be your best entrepreneurial self. He stresses that the bigwigs work A LOT (as do the startup employees)… Think 4,200 hours annually, which breaks down to 300 days, 14 hours a day. That's why Trenchard focuses on managing and maintaining energy.
The modern worker sits an average of 9.3 hours a day. Consider the position your body is in at work, in the car, on the couch, at the restaurant, in meetings… We sit so much that sitting has been called the "smoking of our generation." This lack of daily physical activity takes a toll on physical health, increases chance for disease, and slows metabolism. You need to get stuff done, but it doesn't have to involve your backside.
Trenchard recommends taking walking meetings for one-on-one talks; Steve Jobs was a fan of this, too. Also, set-up your work area with a standing desk. They're all the rage. Want to take it up a notch? Try a treadmill or cycling desk.  
Get some heart-pumping exercise in during the day as well. Whatever you love to do—run, bike, lift weights, play tennis—schedule it into your day like a meeting. Treat it like an important obligation and it will show in your renewed vitality.
Also, take note when your energy is at its peak. Dedicated those three-ish hours to projects that need your undivided focus, then schedule out your days accordingly to address less focus-needed items.
Gather Your Tribe
One of the most important resources in your growing business will be the people you surround yourself with. Identify people that will push you to reach your goals… Communicate and collaborate with these people. Remember: No matter how big your business grows, it's important to treat each relationship with care and respect, just as you did when it was small. You are not your company, itself, but often you're the frontrunner, cheerleader, and spokesperson all at once. How you treat people matters.
Paul Lindley, founder of Ella's Kitchen, said to the BBC that people you work with (internally and externally) will shape and influence your actions—for better or worse. Gather a team that's dedicated, and then cultivate it.
"My tip for any entrepreneur would be to inspire your team with purpose and leadership and to foster strong working relationships with those beyond your own organization," Lindley said. "Collaboration is key for achieving success with a more purpose driven and socially responsible business."
And who knows. Maybe some of the best people to initiate into your tribal council are halfway around the world. Thanks to the trusty Internet, learning with other business owners has never been easier. Consider joining an international professional organization such as Entrepreneurs Organization to expand outside whatever industry bubble you're working in.
Work to Fail
Along with great successes, there will be grand failures. They will knock you when you're down and it will feel like you may never get back up. This is part of the beauty of owning something. Don't let the fear of failure keep you from playing the incredibly competitive game. Spanx Founder, Sara Blakely, has said, "It is always important to make mistakes."
Mistakes inspire learning, and learning creates new brain pathways to bigger, better, brighter actions. The fear is always going to be there, the goal is to embrace it and recognize your resilience.
Editor-in-Chief of Huffington Post Media Group, Arianna Huffington, agrees. "We need to accept that we won't always make the right decisions, that we'll screw up royally sometimes – failure is not the opposite of success; it's part of success," Huffington was quoted.
Create Confidence
As an entrepreneur you are going to run into rejection, less than generous financial times, and naysayers. Even the most confident people can get the wind knocked out of them when that happens. And when it happens multiple times in a row, you begin to look in the mirror and catch a glimpse of doubt.
Know a few things:
A rejection of your proposal or business is not an attack on your character. Thick skin comes in handy and helpful here.

Just like doing homework in school prepared you for a test, do your industry homework by subscribing to trade publications.

TalkSession

CEO and Founder,

Melissa Thompson

, has said,

"I spend a lot of time studying the market. I make sure to stay educated about the legal part of the equation as well as the practice and business portions. [Since I am not a doctor], I compensate by subscribing to medical journals, actually reading them, and engaging in conversations with industry specialists."

  

Put a note up in a place you frequent often (above your desk, on your bathroom mirror, on the fridge) reminding you that if you don't do it, no one will. If you don't believe in it, no one will.
Simplicity Is the Art of Sophistication
In the course of building and growing there will be 1,000,0001 ideas that crop up. Everyone from your employees to your parents will have ideas they think are vital to your success. (This is good—It means they're interested and paying attention!) Listen to everyone. Richard Branson, Founder of Virgin Group, started the magazine Student back in the sixties. Branson has maintained that leading by listening—getting feedback from staff and customers on a regular basis—is one of the five core guidelines for any business.
Take in the input, analyze it, and implement the best.  
Once you get going, it may be hard to stop, but remember more is not always better. Alexander Ljung, the cofounder and CEO of SoundCloud, has said that the principle of "keep it simple" has guided him to his current success.
"In recent years, T.S. Eliot's reported quote—'If I had more time, I would have written a shorter letter'—has stuck with me when making numerous decisions specifically around leadership, design, and product. The advice I would offer my 21-year-old self is to remember that it takes more mental (and sometimes physical) bandwidth to create something simple or communicate something complicated in basic terms, but ultimately, that's a lot nicer for the user experience," Ljung said.
"It's not about building every feature or understanding everything the first time around. It's about creating the best, tailored experience for your community and company. I'd remind myself of the importance to leverage design as a decisive advantage and to not be afraid to challenge people to break down their knowledge into easily digestible, clearer statements."
Dare to Dream: Entrepreneurial Gold
And there you have it: Five tried-and-true secrets from entrepreneurs who've earned their stripes. They've shared their hard-earned lessons hoping you'll spin them into entrepreneurial gold, so the least you can do is put them to use. Dream, grow, succeed—starting now.
Read Next: How to start a business (right now!) with less than $20
Image credit: Shutterstock
This post was brought to you by desk.com the fast, awesome customer service app for small business.