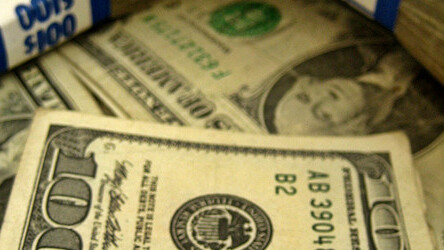 Story by
Jamillah is the UK Editor for The Next Web. She's based in London. You can hear her on BBC Radio 5Live's Outriders. Follow on Twitter @jemi Jamillah is the UK Editor for The Next Web. She's based in London. You can hear her on BBC Radio 5Live's Outriders. Follow on Twitter @jemimah_knight or drop a line to [email protected]
EndPlay, a provider of cloud solutions designed to help media, entertainment and retail companies create, deliver and monetize content, this morning announced that its latest round of funding brings its total raised to a cool $21.5 million.
The capital injection came from management and existing investors VantagePoint Capital Partners and Advanced Technology Ventures.
The LA-based company is extending its presence in the United States and Europe, and banks on the fresh funding to expand its product line.
Tom Bevilacqua, Managing Director, VantagePoint Capital Partners feels that EndPlay is addressing a genuine requirement in today's market:
"EndPlay's robust platform allows any organization to cost-effectively create, manage and monetize digital content.

As the creation and monetization of digital content have become a priority, whether the content is delivered online, through mobile devices or social media, EndPlay allows its customers to unlock tremendous value by addressing this need."
Feeding audiences on all devices
The need for companies and organisations to recognise the fragmentation of audience devices is an urgent one. Mobile and multichannel content consumption is surging fast, and businesses not able to keep up will be missing out on revenue, hence the need for intelligent creation and distribution solutions like those delivered by EndPlay under a software-as-a-service model.
Powered by its unique 'Intelligent Rendering' technology, EndPlay's platform provides its clients with a way to seamlessly produce, manage and deliver content optimized for virtually any device, regardless of form factor.
Its target customers are companies in the media, entertainment, consumer packaged goods and retail industries.