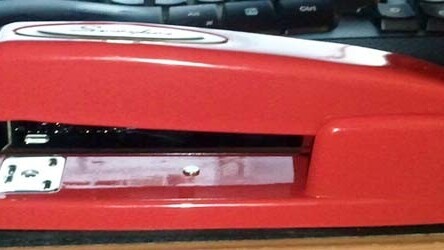 Story by
Jamillah is the UK Editor for The Next Web. She's based in London. You can hear her on BBC Radio 5Live's Outriders. Follow on Twitter @jemi Jamillah is the UK Editor for The Next Web. She's based in London. You can hear her on BBC Radio 5Live's Outriders. Follow on Twitter @jemimah_knight or drop a line to [email protected]
On Friday, investment firm Aviva surprised 1300 staff by sending them leaving instructions via email. We've all hit send on the wrong message but this is an email cock-up on a pretty spectacular level.
According to a report from Reuters, the company sent an email with departing instructions intended for one outgoing employee to the entire worldwide staff of 1,300 people. To say this least, getting this email would be a downer for the weekend.
The mistake was corrected after 25 minutes when the email was recalled and an apology was sent out soon after that.
Emails for departing employees always seem a bit brusque and unpleasant. But usually emails from HR in these cases are more to cover the basic requirements of leaving a role rather than offering a nice cuddle on the way out.
Bitter Wallet has a copy of the email which reads in part:
"I am required to remind you of your contractual obligations to the company you are leaving. You have an obligation to retain any confidential information pertaining to Aviva Investors operations, systems and clients.."

"I would like to take this opportunity to thank you and wish you all the best for the future."
Nonetheless, if you are not expecting to be fired, any email along these lines would come as shock.
"An email which was intended for a member of staff who was leaving today was accidentally sent to all Aviva Investors staff worldwide," company spokeman Paul Lockstone said. "People were pretty quickly aware of the fact that this was a mistake … I don't believe any of our staff would have seen it really as anything other than the mistake that it was."
Apparently the email did not tell all recipients they were fired but was a standard message sent to people who are leaving covering stuff like handing in the stapler and what the confidentiality rules are. That said, to get your leaving orders would make most people wonder if they had indeed been fired.
We're guessing the real Spartacus in this case is still on the way out.
Get the TNW newsletter
Get the most important tech news in your inbox each week.