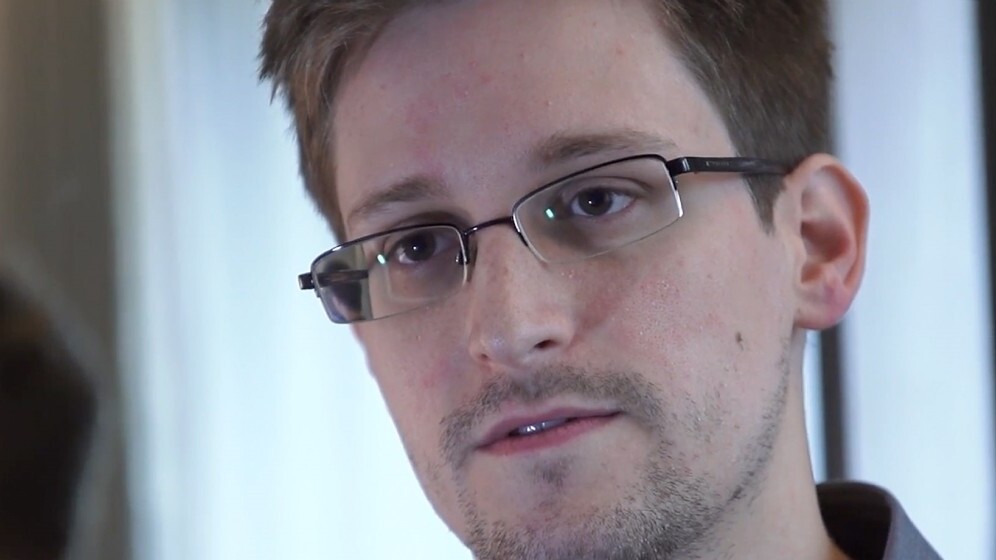 Story by
Reporter
Amanda Connolly is a reporter for The Next Web, currently based in London. Originally from Ireland, Amanda previously worked in press and ed Amanda Connolly is a reporter for The Next Web, currently based in London. Originally from Ireland, Amanda previously worked in press and editorial at the Web Summit. She's interested in all things tech, with a particular fondness for lifestyle and creative tech and the spaces where these intersect. Twitter
What does a lonely whistleblower in Russia do when they have no more information to leak? Start a music career, of course.
That is exactly what Edward Snowden is doing. The famed NSA whistleblower has teamed up with esteemed electronic music producer Jean-Michel Jarre to create a track called 'Exit.'
How do these two people even meet? Through UK newspaper The Guardian. Jarre did an interview with the newspaper last year and asked to be put in touch with Snowden and well, the rest will probably go down in musical history.
The track will feature on Jarre's upcoming album 'Electronica Volume II: The Heart of Noise,' which will be out on May 6 but you can listen to it on Spotify now.

Speaking to The Guardian, Jarre described it as a "speedy techno track evoking the constant and hectic production of data and the obsessive quest for more information on everything and everybody."

Snowden added that he was surprised when Jarre approached him: "It's certainly not something I was expecting as an engineer – someone's who's not really cool. It's a treat to be invited to collaborate on a big cultural project."
Jarre says he became interested in Snowden because his stance against the NSA in America reminded him of his mother's part in the French Resistance during the Second World War. The title, Exit, is based on the option that everyone has a choice to get out of a situation, like Snowden did with the NSA.
So, he might be starting off small, but who knows where this could lead? Maybe we'll see Edward Snowden representing Russia in the Eurovision Song Contest soon.
Get the TNW newsletter
Get the most important tech news in your inbox each week.