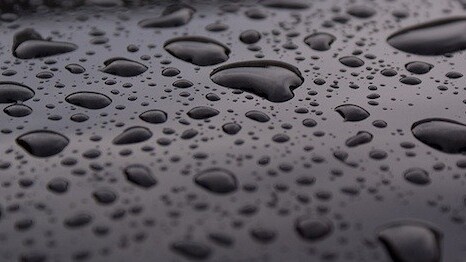 Story by
Harrison Weber is TNW's Features Editor in NYC. Part writer, part designer. Stay in touch: Twitter @harrisonweber, Google+ and Email. Harrison Weber is TNW's Features Editor in NYC. Part writer, part designer. Stay in touch: Twitter @harrisonweber, Google+ and Email.
Every once in a while, there's an app or product that comes out and blows everybody's minds. Not long ago, Dropbox opened our eyes to how simple sharing and storing files in the cloud can be.
Oak, a design studio based out of Brooklyn, NY, has been quietly working away on Dropmark, and released a teaser video (below) nearly a year ago. Finally, the time has almost come for the whole world to see the fruit of Oak's labor, and rest assured, this product is so perfect and dead simple that it just might knock you off your feet like Dropbox did.
Dropmark lets you drag and drop files and links from your desktop and Web browser to be instantly uploaded into collections in the cloud. Links from Vimeo, Flickr, YouTube, Soundcloud, Instagram, Google Maps and more are automatically recognized and understood, and there's support for external apps like iPhoto. Everything you upload has its own short link and collections have built-in RSS feeds.
So, a place to save and share content with a fresh interface sounds interesting, but certainly isn't ground-breaking. Here's where Dropmark really shines: It's dream collaboration tool for everyone from design studios to classmates. Think of super clean, no fuss tool for sharing files, mockups, iterations, documents etc. You can quickly add as many collaborators as you want without making them sign up, and even showcase your ideas and results in a slide show/presentation format.
From Dropmark:
Drop files right from your computer or the web to create organized collections—bringing together information like never before. Invite friends and colleagues to collaborate and edit your Dropmarks in realtime. It's not about "social media" (we won't ask you to "follow" anyone), it's about organizing and sharing your ideas in the easiest way possible.
Skylar Challand from Oak told TNW that the idea for Dropmark started a few years ago:
As a small design shop, I was doing some photo research for a client, and wanted an easy way to share my findings. I also wanted everything to retain a link to the original sources, and make it easy for the client to view. Sending a ZIP file over e-mail wasn't going to cut it. While sounds simple enough, there was nothing really suitable out there.

Nearly every day that this product didn't exist, I thought of a new way it could be used. It drove me increasingly insane until I finally decided to make it happen.

As a design firm, we've found it is a perfect tool for collecting project inspiration privately with the team. That's usually the first thing we do before we start a new project now. It also makes a dead simple way to share wireframes and comps with clients. Web site comps work particularly well as clients can zoom into images and scroll as if it were a real website. And everything is private by default, so you don't have to worry. Invited viewers receive an e-mail with a special URL to view without having to sign up.

Naturally, we found a lot of design firms are using the product. But our user base hardly stops there. At its core, Dropmark is a simple was to organize and collaborate with anyone in the cloud. We tried to make it simple enough that anyone could use it.

Everything is collection-based, so you won't feel like your important information into a bottomless pit (unless of course, you create a collection called "Bottomless Pit" and drop everything in there). You can drag any types of files right from your desktop (or the web) into these collections—documents, website links, images, audio, video, text, anything.
This newcomer has been teasing us for 11 months, and now TNW readers can get in immediately, while everyone else waits in line 'till March 1st. Check it out and let us know what you think!
➤  Dropmark Invite (free 1GB storage)