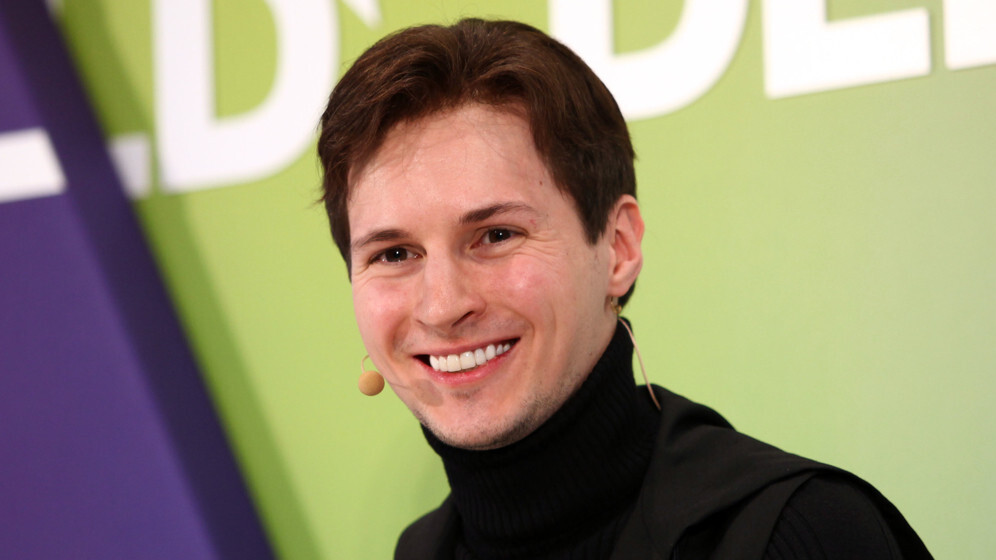 Story by
East-West Digital News (EWDN) is the first comprehensive English-language online resource dedicated to Russian digital industries. The s East-West Digital News (EWDN) is the first comprehensive English-language online resource dedicated to Russian digital industries. The site offers a full coverage of Russian market activity, providing news and data directly from Russian sources in English to bridge information gaps between the vibrant innovation markets in Russia and the rest of the world. EWDN offers a comprehensive range of information content – from daily news to in-depth studies – as well as a variety of professional business tools designed to improve business communication between market participants at all levels.
Editor's note: This article originally appeared on East-West Digital News, a leading English-language resource on Russian digital industries and related venture activity.
United Capital Partners (UCP), a major Russian fund operating in various industries, claims to have acquired a 48% stake in the country's leading social network Vkontakte.ru, also known as VK.com.
The transaction has been put at doubt, however, by the site's co-founder and CEO Pavel Durov. "According to the company's charter, existing shareholders have preferential acquisition rights, and we have received no formal information related to any such transaction," Russian business daily Vedomosti quoted him as saying.
While co-founders Vyacheslav Mirilashvili and Lev Leviev – who owned 40% and 8% of the company, respectively – have confirmed the transaction, UCP representative Nafisa Nasyrova explained to East-West Digital News that the fund "acquired legal entities that control 48% of Vkontakte, not shares in Vkontakte" directly. Nasyrova declined, however, to disclose any details on the transaction.
A long-lasting saga
UCP's acquisition comes as part of a long-lasting saga around Vkontakte's ownership. In early 2011, Mail.ru Group general manager Dmitry Grishin expressed interest in taking control of Vkontakte "or, even better, acquiring all of its shares." But Pavel Durov ruled out such a possibility, characterizing it as "utopian" and referring to the LSE-listed group as a "trash holding."
A few months later, Mail.ru Group – which owns a controlling stake in several other key Russian Internet properties – nevertheless exercised its option to raise its stake in Vkontakte.ru from 32.49% to 39.99%. The transaction valued the company at $1.5 billion.
In late 2012 – following opposite statements of his team to Bloomberg – Alisher Usmanov, the main shareholder of the Mail.ru Group, said he was willing to increase his group's stake in the social network. "We'll [soon] reach our goals," the billionaire said in an interview with the Russian television.
From secret service collaboration to police investigation
Durov's position has been weakened lately by a series of attacks from all sides. Not only have US authorities and a recording industry association renewed their recriminations against the social network for hosting illegal content, Durov has also been accused of having secretly collaborated with FSB, giving away users' personal data to the secret service and also blocking some users who supported the political opposition. The accusation, voiced by opposition-minded Novaya Gazeta, has galvanized opinions in Russia's digital domain since late March.
Furthermore, rumors have circulated for the past few days that the 28-year-old entrepreneur was targeted by a police investigation following an incident in St. Petersburg's center. A policeman was injured while stopping a white Mercedes belonging to the company. The driver ran away, triggering the police to open a criminal case in order to determine his identity. After raiding Vkontakte's office and Durov's appartment yesterday, the authorities have not indicted anyone so far.
In Russian-style speculation, online magazine Hopes & Fears reported from unnamed "sources in the company" that the latest developments "could be linked to the conflict between Vkontakte's shareholders Pavel Durov, Vyacheslav Mirilashvili, Lev Leviev and Alisher Usmanov's Mail.ru Group."
Image credit: Getty Images