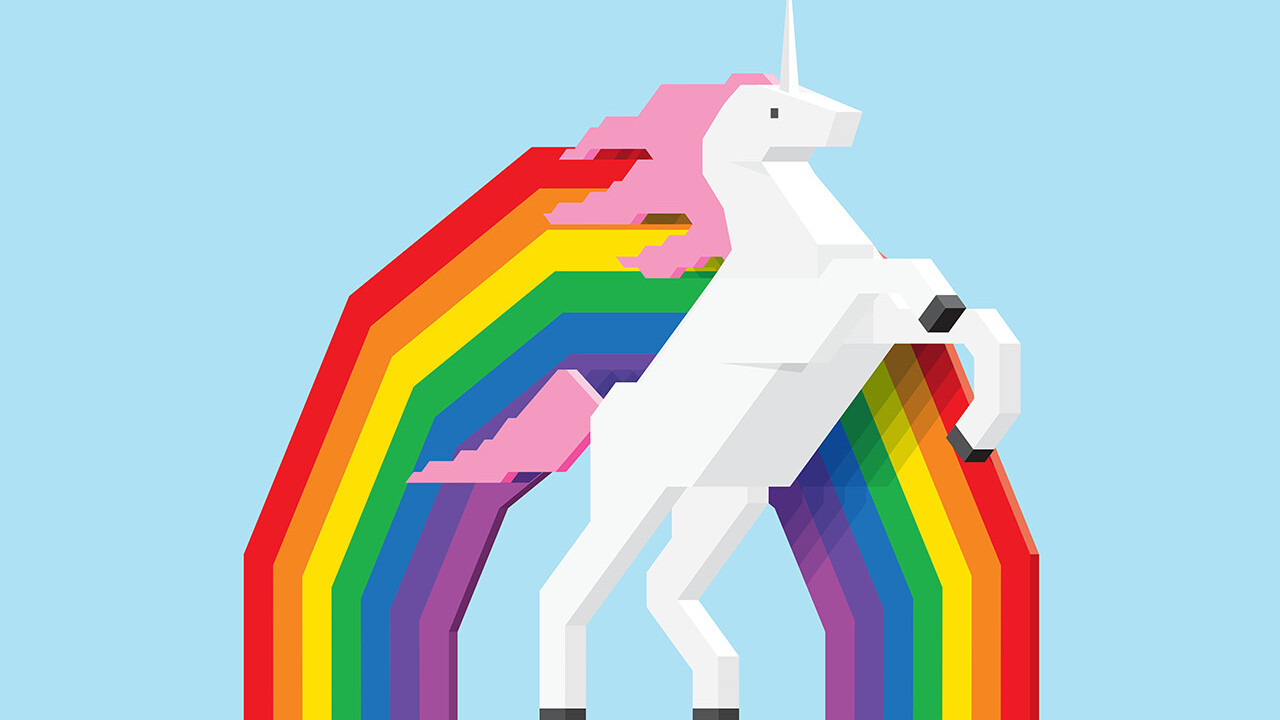 Story by
Matt Grant is the Director of Content Strategy at Aquent. Matt Grant is the Director of Content Strategy at Aquent.
Matt Grant is the Director of Content Strategy at Aquent.
---
Everyone loves unicorns. They are magical, mystical creatures that live on clouds and dance on rainbows. They spread peace, love and joy wherever they go. 
Unicorns are especially loved in the world of user experience (UX) where it would seem everybody wants one. In fact, to meet this demand, some have even started a school to produce them!
What exactly is a UX unicorn? Here's how UXUnicorn.com describes one:
Mythical user experience designer with an advanced and adaptive skill range. Outstanding skills in graphic design, rapid prototyping, front-end development, user testing, technical specifications, marketing and branding. It does not have an opinion, it has a process, and will harmonize with any environment.
And here is how a UX unicorn might appear in the wild:
Seed-stage startup looking for rock star junior designer to sketch wireframes and design beautiful mockups. You'll be responsible for crafting our logo and brand and writing UI copy. Must know how to run usability studies, prototype and write production-ready HTML and CSS.
In the staffing world, when you read a job request like that you immediately think, "These people are strapped for cash and want to hire one person to do the work of three people." And behind that thought there lurks another: "The person you are looking for is extremely expensive."
The rarity of this skill set is why these people are called unicorns in the first place. It's also the reason why, if you want to hire a unicorn, you need to be willing to pay unicorn money.
At this stage of the game, any company that has customers and a digital presence needs UX expertise in their organization. That's a given.
At the same time, few organizations have the resources to hire a UX unicorn (and, there are even strong arguments to be made against doing so even if you could). So what do you do?
Figure out what you really need
UX essentially consists of three separate disciplines (though some believe there are more): User research; information architecture and interaction design; and visual design.
If you can only afford to hire one person, you need to pick from one of those buckets. Who exactly that one person is will depend on your specific situation.
If you have a fairly well-defined user base and some Web design talent already on staff, maybe you need someone focused on information architecture. If, on the other hand, you have a complex audience and need to continually refine your understanding of their needs, you may need to hire someone well-versed in research and testing.
Research shows that you have about 15 seconds to tell a user who you are, why they should care and what you want them to do. For this reason it's not a question of whether you need someone advocating for users within your organization, it's a question of identifying the right professional to assume that role.
Look for a UX designer with a T-shaped skill set
While UX unicorns are indeed rare, it is not unusual to find UX generalists—UXers with some experience across the UX spectrum who have fairly deep knowledge and experience in one of the UX buckets. Focus your search on that specific skill set and then go with the candidate with the broadest supplementary experience.
It's important to keep in mind that no matter what bucket you look in to find your UXer, they should have the soft skills needed in today's work environment. Their ability to understand and communicate business objectives can have a greater impact on a project's success or failure than their UX chops!
Outsource the rest
Believe it or not, a little bit of outsourcing can really go a long way. There are plenty of consultancies out there that can help with specific pieces of the UX puzzle and take on some of the work while your T-shaped UXer (Tunicorn?) focuses on their particular specialty. (And really, even if you did find your unicorn, that person will probably need some help anyway.)
The hiring of an all-star UX designer continues to be a vital goal for creative departments everywhere, and with good reason. The pressure is on to get ahead of competitors, produce more sales and provide an overall friendly experience for users across the Web.
So, companies now understand that investing in the hiring of UX specialists, or if they've got unicorn money, a full-fledged UX Unicorn, is a move that will surely have a positive impact on their bottom line. 
By understanding what you actually need (you may need help doing that, by the way) as well as what you can afford, you will be able to add UX capabilities to your organization, begin creating more engaged users, and end up making the digital world a much better place.
Which is exactly what any unicorn worth its salt would want you to do!
Read next: UX designers: Side drawer navigation could be costing you half your user engagement
Image credits: Marc Clancy, Dtelepathy
Get the TNW newsletter
Get the most important tech news in your inbox each week.