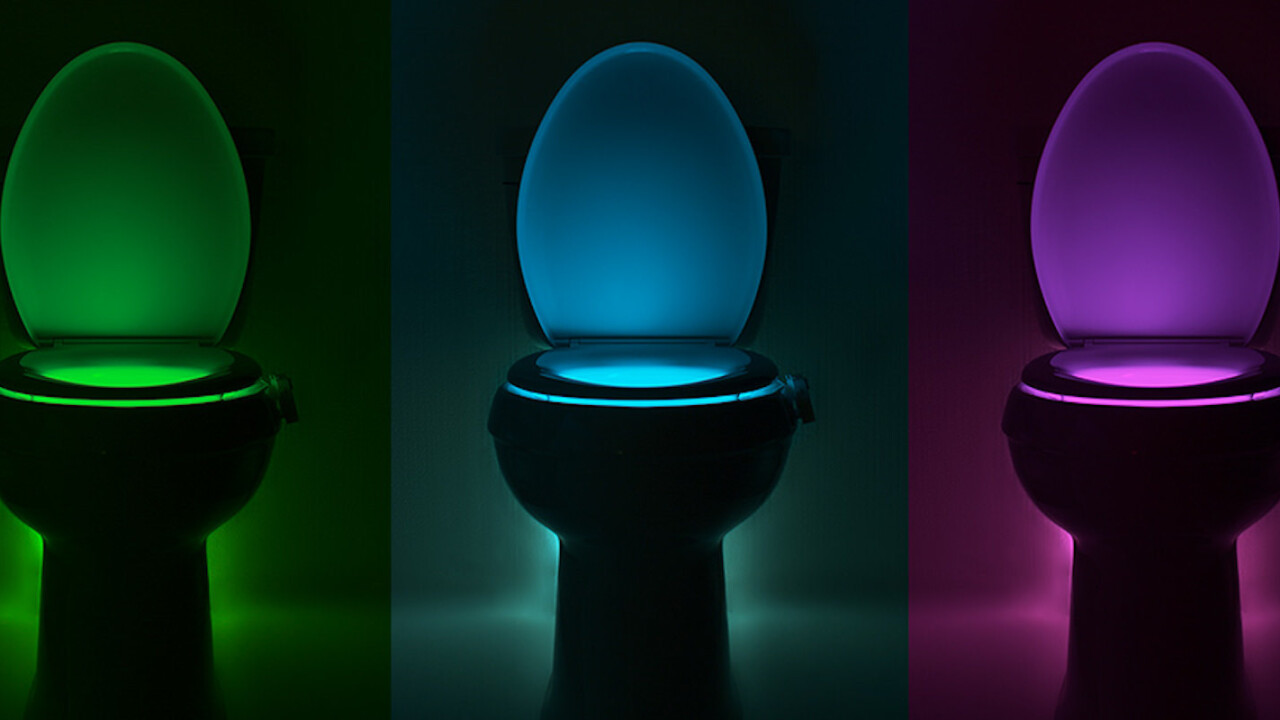 Story by
Hot deals courtesy of The Next Web. Hot deals courtesy of The Next Web.
Alright… so who will you forget this year? You've already handled the first round of holiday gift purchases, but there's always everyone in your office. And your mailman. And that third cousin who's coming for Christmas dinner. Stock up now on some great "good thing I thought ahead and picked that up" gifts, at up to 90 percent off.
GADGETS
Hover 4K Camera Passport Foldable Self-Flying Camera Drone – $349.99 (30 percent off)
You see it here, and you instantly wonder why nobody created this before. It's a drone specifically designed to be a self-sufficient hovering camera. Set your controls, say cheese — and let this self-flying, travel-friendly, hand-held 4K shutterbug snap away. It even uses facial-recognition technology to follow you so you can have proof of every adventure. This really is the best time ever to be alive.
TRNDlabs Ventura Wireless Headphones – $55.20 (44 percent off) with coupon code: CYBER20
The Ventura headphones are a wireless convenience at its best, backed with the tech to make anything sound positively epic. With 40mm drivers and a Bluetooth range of up to 10 meters, these offer premium audio anywhere you go. And the cool leather black-on-black design makes you look pretty darn stylish at the same time.
Glowing IOS Lightning to USB cable – $11.99 (40 percent off)
Hate never knowing how fast a device is charging over a USB connection? With this glowing USB cable, now you'll know. Just observe how fast the glowing lights are traveling through this ultra-cool cable and you'll know exactly how fast you're powering up. Who knew a simple USB cable could be such a conversation starter?
Jamstik+ Portable Smart Guitar – $224.00 (25 percent off) with coupon code: CYBER20
Don't just give guitar lessons this year, give an entire guitar learning system—including an actual smart guitar. With Jamstik+, interactive video lessons and games help the giftee learn chords and scales, get real-time, onscreen feedback on learning progress, and turn novice players into guitar heroes quickly. It's not often you can gift someone a new passion, but with Jamstik+, they'll be well on their way.
Illumibowl 2.0 – $12.99 (13 percent off)
If you want your toilet bowl to look like a glowing portal to the Upside Down, look no further than Illumibowl. This sensor-activated LED light snaps easily to any toilet rim, and when someone wanders into the bathroom in the middle of the night, the Illumibowl guides them without the harsh glare of normal lighting. Pick your color, set your illumination pattern, stand back and let Illumibowl show the way. Now, this is a memorable stocking stuffer.
SOFTWARE
VPNSecure: Lifetime Subscription – $23.99 (93 percent off) with coupon code: CYBER40
The growing threat of cybercrime is nothing to joke about, so be sure to protect against hackers with the best possible tool—a lifetime of VPN coverage from VPNSecure. All your traffic will be fully encrypted and no one will be able to find your IP address or find out what you've been doing online. VPNSecure is an extremely practical yet essential holiday gift for any unprotected web user.
The Award-Winning Speed Reading Bundle: Lifetime License – $11.40 (97 percent off) with coupon code: CYBER40
Information rules the world, which is why the faster you can take it in and comprehend it all, the better. With this twin-pack of courses and software, you'll get full use of 7 Speed Reading EX 2017, which can get you reading up to 3,400 times faster with full comprehension; and Spreeder Pro, a specially-designed e-reader that lets you speed read any digital content you want.
The MacX Media Conversion Lifetime License Bundle – $11.99 (87 percent off) with coupon code: CYBER40
For the digital media fiend on your holiday list, score them the software to rip, edit and convert any video from DVD for playback on an iPad or iPhone. With MacX DVD Ripper Pro and MacX Video Converter Pro, they'll have all the tools needed to get any video into just the format they want—while avoiding any compatibility issues. Subtitles, watermarks, slideshows—it does it all!
Droplr Pro: Lifetime Subscription – $17.99 (98 percent off) with coupon code: CYBER40
Thanks to Droplr Pro, collaboration and remote work has never been easier. With a few clicks, you can create screen grabs, GIFs, and even full video recordings—then add annotations—and immediately send to your team in one easy to use interface. Plus with this lifetime deal to Droplr Pro, you get accounts for three users—so why not toss a license to coworkers for the holidays? Its amazing interface and sharing arenas make working together toward a single goal incredibly simple.
Sticky Password Premium: Lifetime Subscription – $11.99 (91 percent off) with coupon code: CYBER40
Keeping passwords straight (and strong) can quickly become a logistics nightmare. With Sticky Password, you simply have to come up with one simple master password — and let Sticky does the rest. It generates strong, unique passwords for each of your favorite sites, software, and devices so you don't have to worry about your passwords showing up in the latest corporate cyber attack. Add incredible convenience and security to your digital world in one fell swoop.
DIGITAL COURSES
Cisco Certified Network Associate (CCNA) & Professional (CCNP) Certification Training – $33 (97 percent off) with coupon code: CYBER40
Cisco Systems is the unquestioned leader in network servicing. With this five-part course bundle, you'll learn everything you need to know to install, run and manage a business network, large or small. Cisco knowledge and universally-recognized CCNA and CCNP certifications wll inevitably be key in scoring your dream IT job—so take this training and get on your way.
The Complete Ethereum Blockchain Mastery Bundle – $12.60 (97 percent off) with coupon code: CYBER40
Blockchain technology may be one of the coolest recent advancements in the digital realm—and it may just be on of the biggest opportunities, too. This four-course package will bring you fully up to speed on the technical aspects of blockchain development. Start building your own decentralized blockchain apps and become an early adopter of this groundbreaking technology.
AWS Solution Architect Certification Training Bundle – $29.40 (94 percent off) with coupon code: CYBER40
There's no bigger, more important name in cloud-based computing than Amazon Web Services. Over 22 hours of instruction, you'll learn all the basics of managing sites as well as serving and protecting information via AWS. With more and more giant companies migrating their web operations to AWS, this is a guaranteed way to show you know how to properly run systems in the AWS environment.
Adobe CC Essentials Training Bundle – $17.40 (97 percent off) with coupon code: CYBER40
With this training in three of the Adobe Creative Suite's most popular apps, you'll have the skills to use the same tools that professional artists and designers use for photo management, vector graphics, and video editing. This knowledge will prepare you to create and edit nearly any type of media, as well as get your resume noticed by a wide array of recruiters.
Complete JavaScript Coding Bundle – $35.40 (94 percent off) with coupon code: CYBER40
Few programming languages are as versatile as JavaScript, so learn to build web pages and apps with this foundational coding language. Over eight courses, you'll understand the structure of JavaScript and how to use that knowledge to build real working apps. Your web portfolio will definitely thank you!
Get the TNW newsletter
Get the most important tech news in your inbox each week.
Also tagged with