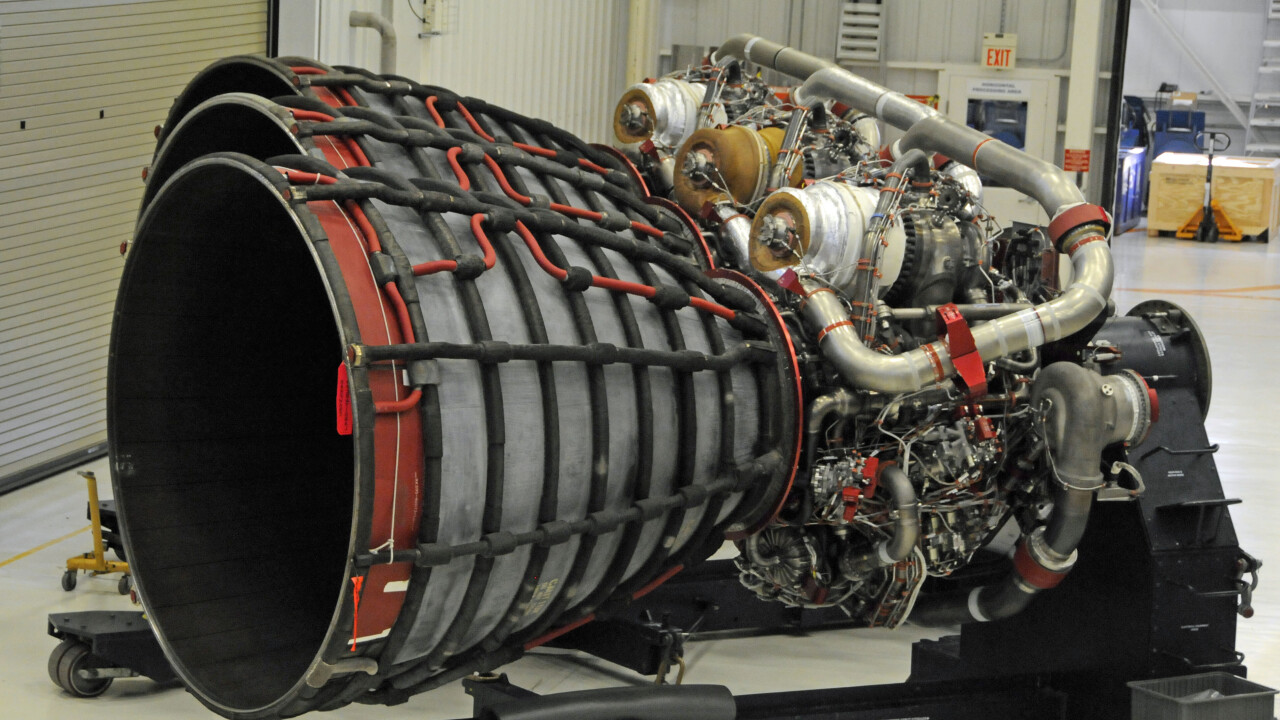 Story by
Nick Summers is a technology journalist for The Next Web. He writes on all sorts of topics, although he has a passion for gadgets, apps and Nick Summers is a technology journalist for The Next Web. He writes on all sorts of topics, although he has a passion for gadgets, apps and video games in particular. You can reach him on Twitter, circle him on Google+ and connect with him on LinkedIn.
DIYRockets, a company that wants to open-source space exploration, has partnered with Sunglass to launch the world's first open source competition to create a 3D printed rocket engine.
The contest opens on March 9 at this year's SXSW and challenges inventors, creatives and space entrepreneurs to come up with a new engine design that can be used initially for small payload delivery, but later to "disrupt the space transportation industry."
DIYRockets says it recognizes the progress that private companies have made regarding space exploration, but wants to take this further by creating a contest that invites the public to create and collaborate with one another across the globe.
Competitors will need to use Sunglass, a cloud-based platform for creating, editing and sharing 3D designs, to complete their ideas. Sunglass is free to use and has a pretty simple user interface that accommodates multiple team members, chat windows and task lists.
The idea is that the associated design costs are kept to an absolute minimum, enabling what might have been an isolated designer, or someone just lacking resources, to submit new ideas for all types of space hardware and parts, "ranging from space propulsion to space medical sensors."
Sunglass will award a total of $10,000 in prizes for the winning designs, which will be selected by Angelo Vermeulen, TED Senior Fellow and Crew Commander of the NASA-funded HI-SEAS Mars simulation, Dean Kamen, an entrepreneur and inventor best known for the Segway, in addition to a panel of industry experts hailing from NASA, MIT and TED.
To help with manufacturing costs, 3D printing startup Shapeways will be providing $500 in free 3D printing to help create each of the top two designs – presumably as models or miniaturised prototypes, as the real deal would probably be just a tad more expensive.
Darlene Damm, co-founder and co-president of DIYRockets said: "As NASA's push towards private and public innovation finally comes to fruition and technology is now more affordable than ever, we see this as a greenfield opportunity to truly redefine space design and technology."
The private sector has helped to truly reinvigorate space travel. Red Bull Stratos, which saw Austrian skydiver Felix Baumgartner freefall 39 kilometres from the stratosphere last October, was a truly historic moment.
SpaceX, the private space transport company founded by Elon Musk in 2002, has also hit the headlines for performing a number of supply missions with the International Space Station.
Contests like this are important not only to continue stimulating interest in space exploration, but also to find the next new ideas that can challenge current technologies and perceptions. If you're interested in signing up or finding out more, we recommend heading over to the contest page.
Image Credit: BRUCE WEAVER/AFP/Getty Images
Get the TNW newsletter
Get the most important tech news in your inbox each week.