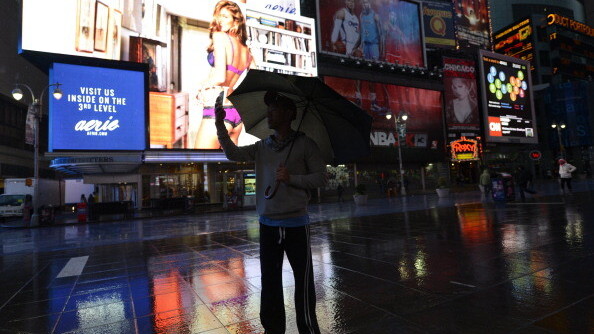 Story by
Ken Yeung is a reporter for The Next Web based in San Francisco, CA. He carries around a big camera & likes to write about tech, startup Ken Yeung is a reporter for The Next Web based in San Francisco, CA. He carries around a big camera & likes to write about tech, startups, parties, and interesting people. Follow him on Twitter, on Facebook, and Google+.
isocket, a company focused on the concept of programmatic direct transactions of online advertising, is announcing that it received $8 million from the Foundry Group for its Series A round. This influx of cash will help build out the platform while also helping to launch its brand new app, BuyAds Pro. Lastly, it has hired Mark Liao, a former Yahoo executive, as the new CFO.
With this round of funding, the company has raised approximately $9.8 million in funds from many notable VC firms. Today, the company brings Foundry Group, along with Costanoa, into the mix, joining DFJ, SoftTech, Acelerator, Quest, and Blumberg Capital. As part of the investment, Seth Levine from the Foundry Group, along with James Beriker, former VP for Yahoo Advertising will be joining the company's Board of Directors.
isocket is a platform that makes it easier for advertisers and publishers to interact with one another with respect to advertising campaigns. It focuses on direct ad sales, that it says will make it easier to find and buy what it calls "premium guaranteed inventory directly from specific publishers." The company works with over 4,000 customers across both publishing and advertising and its founder and CEO, John Ramey, says that they are all benefiting from the platform. He believes that the ad tech industry is ripe for disruption and that his company can lead the way. Why? Because isocket breathes "honest, fresh air into a stagnant industry" — Ramey tells us that the industry gets so convoluted with hundreds of companies all doing and saying the same thing, but lack any real innovation.
The premium advertising market represents more than 75% of all online advertising dollars and has traditionally been bought and sold by hand or through email. 90% of the technology built in the last decade has been in unsold "remnant" ad inventory from services like Ad Exchanges, SSPs, DSPs, Real-Time Bidding, and Private Exchanges. isocket says that this has been the way of the world for a long time with hardly any innovation.
Publishers that it works with are going to typically be sites with at least 1 million page views per month and are attractive enough for an advertiser to want to buy directly from them. Ramey said anyone can advertise through isocket's network — small businesses who might leverage its self-service option like BuyAds.com to much larger companies and agencies.
Hiring will be the focus of isocket moving forward. With the new cash in hand, the company will start to bring in more people to work in its Burlingame headquarters and increase its staff in New York. Ramey said that he's on the lookout for sales people, engineers, marketing, account management, and much more.
In another move, isocket also brought on board Mark Liao, former VP Business Operations and VP of Operations Finance for the Americas at Yahoo to help manage finances as the CFO. This is the most recent big name that the company has hired. Others include James Beriker, also formerly from Yahoo, Ben Trenda, from the Rubicon Project and AOL, Casey Saran from Google, and Lisa Backman from Rubicon. Ramey said that all the new hires are top in their fields and had the right experiences necessary to help tackle isocket's problem while understanding its future.
Liao says that while he was at Yahoo, he had a "unique perspective on the very real pain and needed solution for premium web publishers like Yahoo." He goes on to say:
I saw firsthand the need for more technology in direct sales, primarily to balance out all the solutions built for remnant buying that usually aren't the right ways for publishers to sell their best inventory. The next big opportunity in online advertising is making the process of selling premium ad inventory easier for both buyers and sellers by replacing the spreadsheet with APIs and web apps. When direct ad buying and selling get easier, the tide will rise for everyone — advertisers get digital access to higher quality, guaranteed inventory, while publishers are able to properly monetize their best inventory.
So what's in the future for isocket now? Ramey says that he hopes to create the largest ecosystem of direct ad deals while also generating long-term impact on the ad tech industry.
Photo credit: TIMOTHY A. CLARY/AFP/Getty Images
Get the TNW newsletter
Get the most important tech news in your inbox each week.
Also tagged with