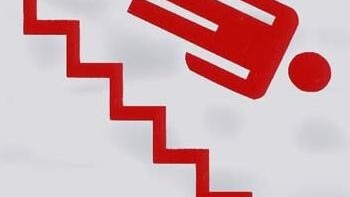 Story by
Alex Wilhelm is a San Francisco-based writer. You can find Alex on Twitter, and on Facebook. You can reach Alex via email at [email protected] Alex Wilhelm is a San Francisco-based writer. You can find Alex on Twitter, and on Facebook. You can reach Alex via email at [email protected]
Once upon a time to use a Blackberry was a symbol of status. If you were seen pecking away at your Crackberry everyone around you assumed that you were an executive of weight, and that you were not playing Brick Breaker, but were sending emails that were causing million dollar deals.
Then Apple came along with its iPhone and turned the Blackberry into a symbol of the corporation, not the crusading executive, and thus took away its inherent sexy. It gets worse: with the introduction of the iPhone 4, demand from consumers for a RIM phone has decreased yet again. Apple just won't stop.
According to polling data by ChangeWave, iPhone demand has surged in the recent months. The number of people expecting to buy an iPhone in the next three months has risen from 31% in March, to 52% in June. Credit the introduction of iPhone 4 and its press rush for that. Blackberry went the other direction. Only some 6% of respondents said that they were looking to purchase one of the phones in the next quarter. This is a decline from 14% at the end of this last Winter.
To use the modern vernacular, it appears that iPhone 'accidentally' the Blackberry's buzz.
The iPhone 4 has made the Apple line all the more resplendent to the average consumer, even in the face of constant complaints over the phone's signal issues. What can Blackberry do? You tell us, what would it take for you to drop the iPhone and head back to the RIM fold?
Get the TNW newsletter
Get the most important tech news in your inbox each week.
Also tagged with