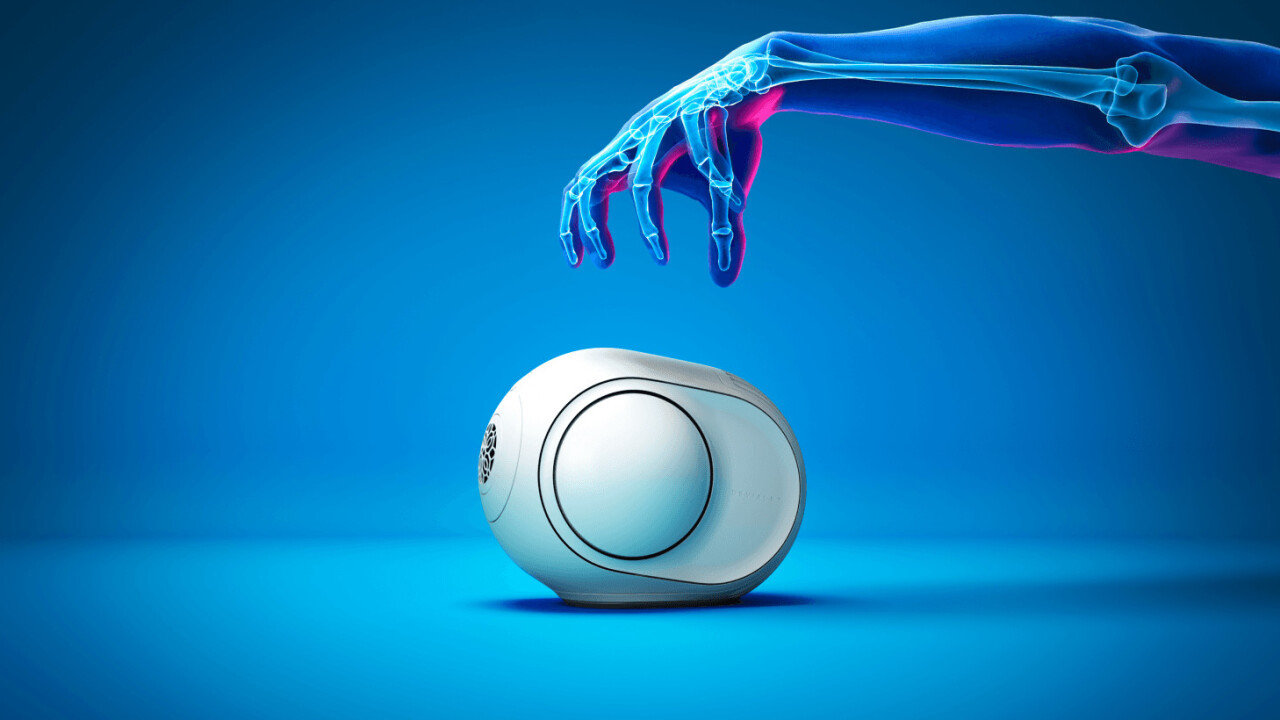 Story by
Reporter
Napier Lopez is a writer based in New York City. He's interested in all things tech, science, and photography related, and likes to yo-yo in Napier Lopez is a writer based in New York City. He's interested in all things tech, science, and photography related, and likes to yo-yo in his free time. Follow him on Twitter.
When you listen to new, fancy  audio gear every few days, it's easy to become jaded. There are so many good headphones and speakers outs that very few ever make think 'wow' anymore.
Devialet's Phantom Reactor, a tiny, $999 speaker with unreasonably deep sound, is one of those products.
I realize the apparent hyperbole above, but in a market with as much snake oil as audio, I don't take that wow factor lightly. The Reactor takes everything that made the original Phantoms (and the higher-end variants) so impressive and miniaturizes it to almost absurd levels.
I couldn't help but laugh the first time I checked it out at Devialet's New York store. The Reactor is a fourth the size of the original Phantom – about the size of a Sonos One or HomePod – but I'm not sure I'd be able to tell the sound apart without a direct comparison.
As with the originals, the Reactor's secret weapon is its bass. A speaker this size should not be able to reach down to 18hz with such authority – which normally requires a bulky, expensive, and separate subwoofer – but the Reactor didn't struggle to create genuine physical rumble in the listening room. For comparison, The KEF LS50W, much larger speakers which I actually preferred to the original Phantom, 'only' reach down to about 40hz.
It wasn't just flabby, attention-grabbing bass either. With the disclaimer that I only listened for about 10-15 minutes and didn't choose my own tracks, I felt the low end was tight, textured, and relatively free of midrange bloat. I've mainly focused on the bass response because of the engineering feat required to achieve it in this form factor, but the entire frequency response actually seemed rather neutral for a consumer product. Though I didn't get to see a graph, Devialet says the speaker has a frequency response accuracy within ±1dB from 25hz to 20,000hz.
In other words, it didn't sound like a speaker that was straining to reach low just for the sake of it. Devialet may be inching towards the mainstream with the Reactor, but it's still a hi-fi company.
Mind you, this was all coming out of a single speaker. In fact, the Reactor won't launch with stereo support, which is frustrating; I can't imagine too many audiophiles will be satisfied with mono. It's also a shame because its size makes for an excellent alternative to a 2.1 setup under a TV.
Devialet, for its part, promises stereo will arrive via a software update soon.
There are changes beyond sound as well. Devialet say it's completely revamping its lackluster app and improving connectivity. I had serious issues with both of these when I reviewed the first Phantoms, which put a serious damper on the impressive acoustic performance. Devialet isn't a software company, but it needs to deliver on convenience if it wants to reach a wider audience.
All that being said, the one feature I'm most excited about is the simple addition of a 3.5mm input. Optical audio is still on board, but 3.5mm is much more convenient to hook up to a phone, laptop, or other device. I just hope the Reactor's latency is low enough to handle timing-sensitive tasks like music production or gaming.
It's worth reiterating I only listened to the Reactor for a few minutes, that the software is still a question mark, and that I need to test it in a less-controlled environment. Maybe the wow factor will eventually wear off, but for now, the Phantom Reactor left me with one of the most positive first impressions I've had with an audio product.
The Reactor will be available in two versions, one rated at 600W and one at 900W (theoretically, the only difference should be performance at the loudest volumes). Pre-orders begin on October 24, with exact availability yet to be announced. We'll be giving it the review treatment soon, so stay tuned.
Get the TNW newsletter
Get the most important tech news in your inbox each week.
Also tagged with