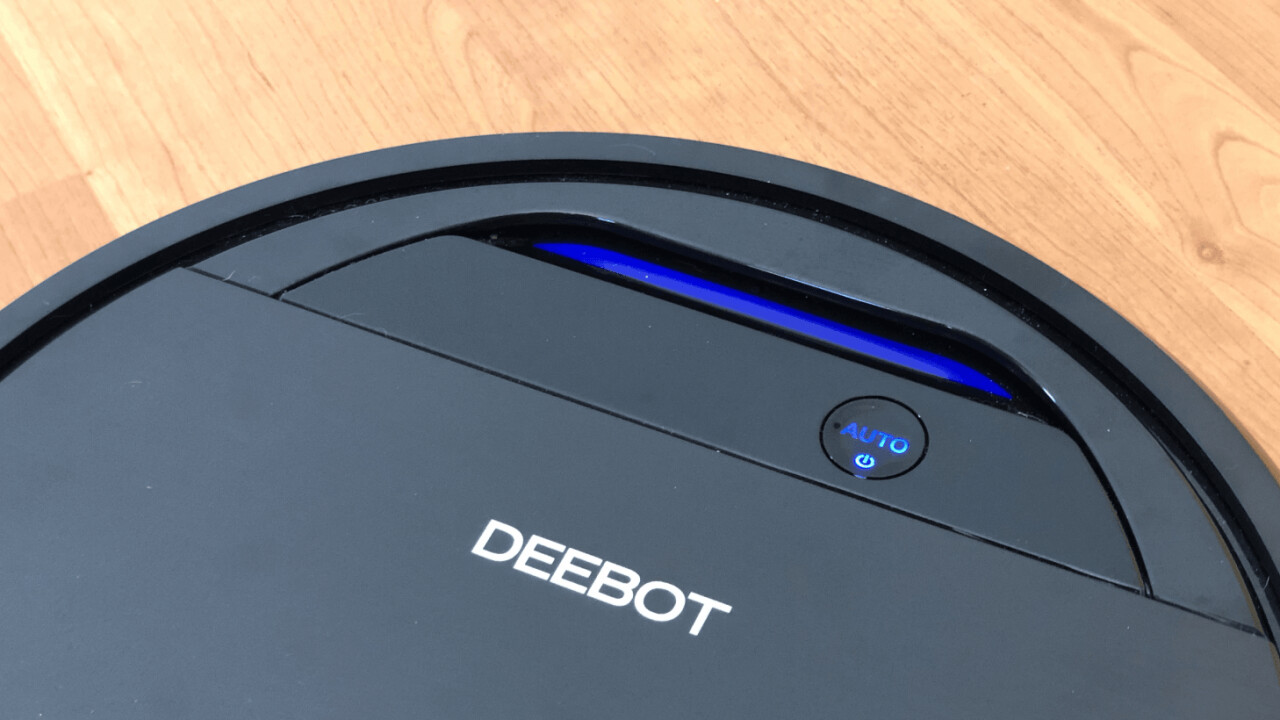 Product

DEEBOT OZMO 930

Price

$599
Story by
Former Managing Editor, TNW
Bryan is a freelance journalist. Bryan is a freelance journalist.
As smart vacuums go, there's a lot of space between the very best, and the very worst. Residing in the middle are all sorts of robotic cleaning devices, some of which barely qualify as a vacuum. The Ozmo 930, by Ecovacs, sits comfortably near the top of available options, while falling just short of the peak.
To be clear, it's good. Real good, in fact. Its struggles are similar to those of any other oversized hockey puck-shaped robo-vacuums I've tried to date. It's going to get stuck sometimes, shoe laces are your worst enemy, and it's never quite going to get those corners or under lower-hanging furniture.
It makes up for most of its shortcomings though with a nice feature set and really smart AI that doesn't seem to get into trouble as often as some of its peers.
On its virgin run through your home it creates a floor plan, a map of sorts to let it know what obstacles are keen on interrupting its progress. It's a bit of an adventure, at first. The Ozmo 930 — which we affectionally call Juany 5 (we live in Mexico, after all) — takes off like a headstrong toddler, bumping into table legs, furniture, and the occasional lazy dog while it tries to sort out what's what. Later efforts are much smoother. On its first trek through our home, for example, it got stuck under a bookshelf. It avoided trying to clean under the bookshelf entirely in subsequent runs.
Battery life falls short of some of its competitors, but it's plenty to do the job. When set to run continuously, Juany 5 got just shy of 60 minutes of battery life. Typically, though, it only needs around half that to do an entire floor on our 1,000-ish square foot main level. Once done, it'll return to its base — usually. There were a few times when Juany got sleepy on the way back home and took the opportunity to grab a nap in the middle of the floor.
A quick press of the only button on top will send him home — like Uber, after a drunken night.
This button also handles the bulk of the functionality of the robot — start, pause, stop, and return home — if you aren't inclined to smarten it up with the app. Once connected to an Android or iOS device though, it opens up an entirely new world of possibilities.
It's here that you can view the floor plan it has created for your home. From this map, you can tell it to clean just specific areas — a dirty kitchen floor, for example. By selecting the color-coded "rooms" you can send Ozmo 930 to the areas in most need of a thorough-ish cleaning. Or, you can draw a square around areas you want it to focus on within a room, or in multiple rooms. Rooms, in case you were wondering, is in quotes because it doesn't quite seem to understand hallways. In our home, it seems to believe the bathroom and the hallway are the same space.
You can also set up a schedule from within the app. This is a weak point, as you can't schedule specific areas at specific times. Cleaning the bathroom floor on Wednesday and Saturday, for example, while cleaning the kitchen and living room every night aren't options. Instead, you can give it a specific set of times to leave its base each day, or every other day (or any other schedule you'd like to keep) and do some more general cleaning. Meaning, it's just going to go to work.
You can clean specific rooms through the app, but not on a schedule. It's not a dealbreaker by any means. We just set it to clean up after us while we're snoozing. The noise level is akin to a freestanding floor fan, so it's definitely something you can sleep through.
We didn't get a lot of use out of the mop attachment, but it seems to do the job. The water reservoir is on the smallish size, but it did manage to clean entire rooms before needing refilling. The dirtier floors, however, required some work on our part upon completion, as it tended to leave a bit of a streaky finish where the wheels dragged a bit of dirty water as it navigated the space.
The debris reservoir for sweeping and vacuuming could also use improvement. For a vacuum this size, the reservoir holds just 0.47 liters of debris. Other models, like those from Electrolux, can pack away 0.7 liters before needing to be emptied. It's not that it's inadequate, as even with two dogs it usually made it most of the way through the cleaning before needing emptying, it'd just be nice for those times when you're away (or sleeping) and can't rush to its aid.
At around $599 (Amazon), Ozmo 930 offers a lot of bang for the buck. While it's not perfect, it's as close as anything I've ever seen in this price range.
Get the TNW newsletter
Get the most important tech news in your inbox each week.
Follow @thenextweb
Also tagged with