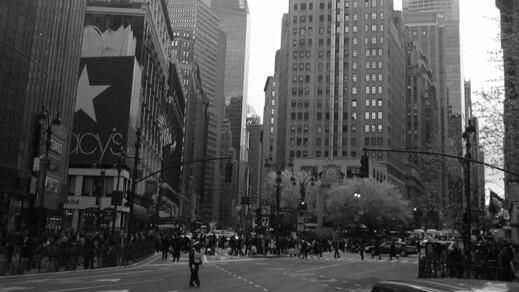 Story by
Paul Sawers was a reporter with The Next Web in various roles from May 2011 to November 2014. Follow Paul on Twitter: @psawers or check h Paul Sawers was a reporter with The Next Web in various roles from May 2011 to November 2014. Follow Paul on Twitter: @psawers or check him out on Google+.
Three months after DataSift announced a $7.2m funding round, the social data company has announced the launch of its New York office, as well as two new key hires.
DataSift is a real-time social-data mining platform developed by MediaSift Ltd, the same company behind TweetMeme. We reported on the launch of DataSift back in August 2010.
Joining DataSift at its new base in the Big Apple will be finance veterans Robert Passarella and Paul Balser, who will build on DataSift's real-time and Historics social data platform to help fund managers make faster trading decisions based on shifts in public sentiment.
As managing director of finance, Passarella will lead DataSift's financial industry initiatives and build on the company's existing financial products. Balser will fill the role of Managing Director of Financial Institutions Sales, responsible for the company's relationships with companies.
DataSift aggregates real-time streams from across the social sphere, including Twitter, Facebook, WordPress, YouTube and more. The platform provides granular and modular 'sifting' functions to analyze content, layering this with additional metadata such as location, user information, authority and sentiment analysis.
"The ability to understand the forces shaping today's financial markets has become a key skill and requirement to remain competitive, which is why DataSift's platform has become an invaluable tool," says DataSift CEO Rob Bailey. "Twitter has already become a vital source of news and information to everyday consumers and it's only fitting to extend this capability to fund managers to allow them to make faster, more informed trading and investment decisions. Robert and Paul bring the expertise we need to help our team better reach this market segment and further develop solutions that address the needs of finance professionals. We're excited about what's ahead."
DataSift is one of only two companies – the other being Gnip – that are globally licensed to re-sell Twitter's firehose of data. Whilst Gnip focuses on 'large bulk data', DataSift's remit is to help users filter data from Twitter to identify the information that's relevant to them. It would be impractical for Twitter to negotiate with every developer that wishes to gain access to its data, which is why it chooses to work with only a small group of partners which then sell access to the data on Twitter's behalf.
Passarella brings more than 20 years of experience on Wall Street focusing on the intersection of business and technology, while Balser has been in the finance industry for around two decades too, most recently serving as vice president of business development and head of sales at StockTwits.
Whilst DataSift was launched initially in the UK, it has moved its headquarters to the heart of the SOMA district in San Francisco. Having raised $6 million way back in July 2011, and $1.5 million in seed funding before, the company's financing sits at $14.7 million.