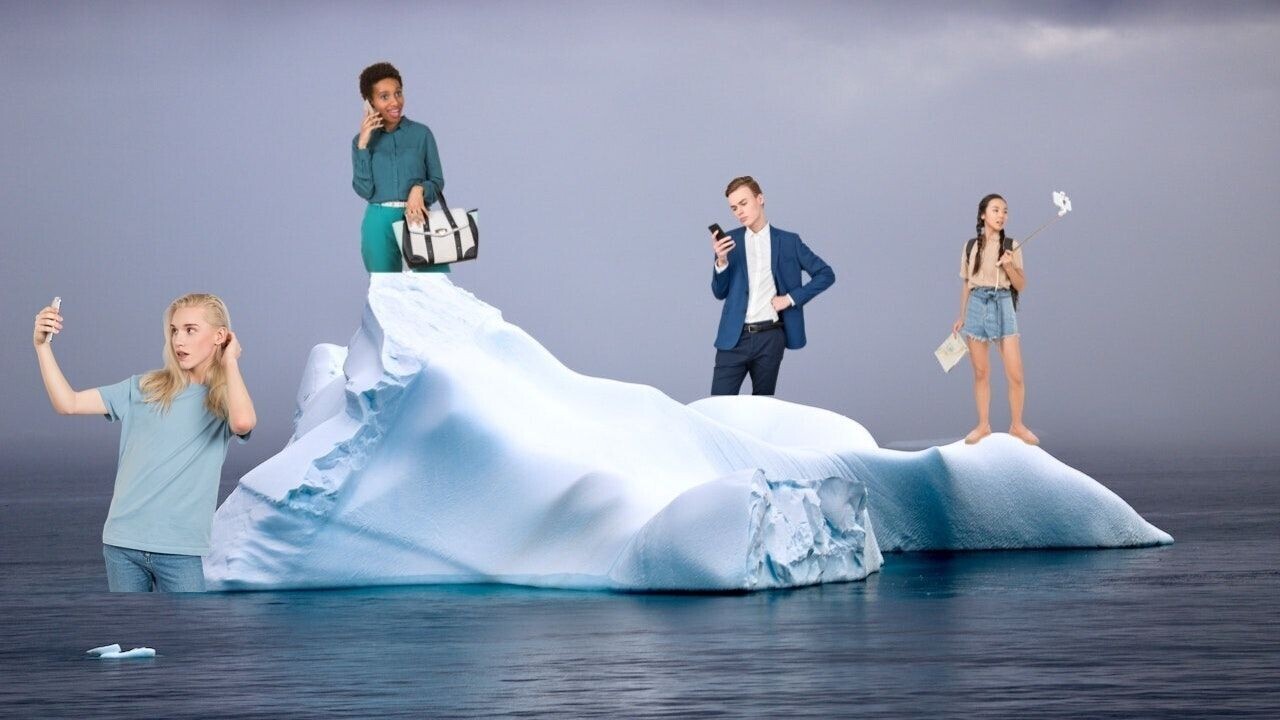 Story by
Andrea is TNW's Branded Content Editor and, as a writer, she's covered a wide range of topics from ClimateTech to AI and gender bias. She's Andrea is TNW's Branded Content Editor and, as a writer, she's covered a wide range of topics from ClimateTech to AI and gender bias. She's always on the lookout for stories that explore the social and political impact of emerging technology.
With the average adult spending 4.2 hours a day on smartphone apps in 2020, our reliance on technology has evolved even more than we might have thought possible. From ordering food to connecting with loved ones or binge-watching the latest series, our data consumption is an integral part of daily life.
As a result, businesses are also consuming more data than ever before, and this trend will only grow. But our tech-loving ways could cause lasting damage to the planet.
While the transition to the cloud has promised to solve many of our data overload problems, data centers are now producing the same amount of emissions as the global airline industry.
As COP26 comes to a close, one of the biggest challenges international leaders have failed to address is setting tighter and clearer regulations for the exponentially growing cloud industry.
The truth about 'carbon neutrality'
Many tech companies have publicly claimed to be 'carbon neutral', but the truth isn't as clean cut. A lot of them just purchase Renewable Energy Certificates or RECs to offset emissions on paper and don't provide proper transparency in their emissions calculations. And that's a big problem.
Without clear, transparent, and universal reporting standards, we can't know what percentage of green energy is being used to power data centers and what percentage comes from purchasing REC offsets.
RECs are fine as a band aid to emissions, but it's by no means a long-term solution.
We can't repair the damage of the climate crisis after the fact, so it's important that we instead focus on building data centers that are actually better for the environment.
Lack of reporting standards doesn't just mean we miss out on recording greenhouse gas emissions, it also leads to the glossing over of other harmful factors.
According to the Uptime Institute's 2021 Global Data Center Survey, while many report on power consumption, the electricity and water resources needed to keep data centers cool often aren't being tracked or accounted for. Neither is the e-waste created by the need to continuously replace servers.
For example, in the Netherlands data centers use an average of 1 million cubic meters of water per year — the equivalent of 19,230 one-person households.
Earlier this year there were reports that residents of North Holland could experience water shortages due to data centers. While this claim was later disputed by the local government, it has raised concerns over the impact that increasing water consumption by growing data centers could have in an ever warming climate. Can sustainability and technology thrive together?
Our reliance on tech to power our businesses and daily lives proves that our data processing needs will only grow.
Although data consumption and sustainability might appear to be at competing ends of the spectrum, momentum is shifting towards the idea of greener, more sustainable forms of cloud computing. More and more consumers are demanding companies take a proactive role in reducing their emissions, putting the spotlight on big tech companies and cloud providers to address the issue.
While consumer awareness and activism are important to put pressure on companies, it's governments that will need to set stricter emission reduction targets and transparent reporting standards.
The European Union has been a leader in this area with its ambitious Green Deal, which also includes a call for data centers to achieve carbon neutrality by 2030.
With more businesses looking for ways to lower their carbon footprint, this may pave the way for EU based data service providers to take the lead.
Across Europe, countries like Finland — that are heavily invested in renewable energy — are seen as examples of green tech innovators and serve as inspiration for those seeking greener energy consumption. In France, new legislation is putting pressure on cloud providers to decrease their energy consumption.
Some cloud providers are also going further to measure their impact. Cloud provider Scaleway is developing a Real Data Centre Efficiency measure to provide customers with an objective take on their environmental impact. By doing so, the tech firm gives consumers the transparency and information they need to make the best choice for themselves.
But, in order to hold global data centers accountable for progress on sustainability, there needs to be clear, comparable standards across the board, not just for power consumption and PUE, but also for other factors like water consumption and e-waste reduction.
While we have pressure from consumers and new legislation for data centers, there needs to be more pressure on companies to choose green cloud providers. At the moment, while companies are being pushed to lower their carbon footprint, they aren't being held accountable for emissions generated by data stored on external cloud servers.
It's important to note that, as of 2023, new legislation will oblige EU based companies with more than 250 employees to report on their environmental impact, just as they report their financial results.
While there are plenty of concerns world leaders need to consider when it comes to climate change, with ever increasing data consumption, taking action to push for greener cloud services isn't one we can afford to overlook.
Here are a few ways they can do this:
Set clear, universal environmental reporting standards for data centers
Include water consumption, IT or data center carbon emissions, and e-waste in calculations
Provide incentives for data centers to invest in green tech adoption and research (particularly in new cooling techniques)
Make companies accountable for emissions tied to their external data and provide incentives to choose green data service options
Ban water towers in Europe
Get the TNW newsletter
Get the most important tech news in your inbox each week.
This post is brought to you by Scaleway. Find out more about European cloud provider Scaleway's sustainable data center strategy in COO Albane Bruyas' keynote at TNW Conference 2021, "Why Sustainability makes business sense."
Also tagged with