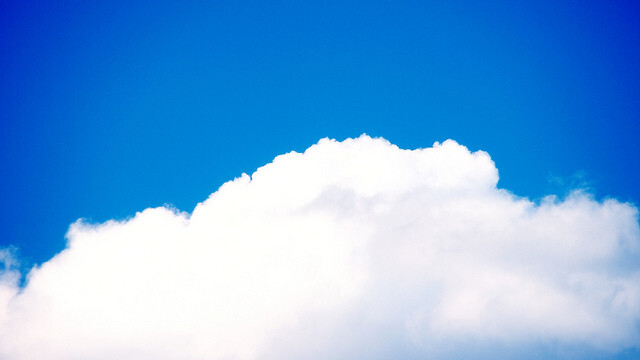 Story by
Anna Heim is the founder of MonoLibre and a freelance writer for various tech and startup publications. She is a polyglot French news junkie Anna Heim is the founder of MonoLibre and a freelance writer for various tech and startup publications. She is a polyglot French news junkie with a love for technology.
Video platform Dailymotion is relaunching Dailymotion Cloud to help publishers and other partners stream their content online, the French company announced today. If you want to test it, it is also offering ten hours of free content streaming for trial.
As you may know, Dailymotion Cloud isn't new, and was first launched in September 2010. Yet, the 2.0 version that is launching today represents a big step forward for the product. According to Dailymotion Cloud Director, Florent Pajani, it is now a full "online video platform," competing with players such as Brightcove and the like.
Compared to similar cloud-based services, Dailymotion chose to focus on several aspects, starting with its commitment to deliver the best video quality on any device. This isn't only about HD, but also about fitting each user's bandwidth, thanks to adaptive bit rate streaming. This video presentation will give you an idea of some of the key features Dailymotion Cloud offers:
As you may have gathered from the video, Dailymotion Cloud is a B2B white-label solution for video streaming, built upon Dailymotion's B2C platform and player. According to Pajani, this gives it an advantage over the competition, as it can benefit from the company's track record.
As we noted when we reported on Dailymotion's recent syndication deal with Yahoo, its public website currently attracts more than 110 million unique monthly visitors around the world, which makes it the second largest video portal after YouTube. Dailymotion US' managing director Roland Hamilton explains the synergy:
"Breaking in to the cloud platform arena gives Dailymotion's premium content providers and any web publisher a powerful and unrivaled set of online broadcasting tools. We're proud to compete with some of the web's biggest video companies, delivering a highly affordable, flexible and robust cloud-based video streaming service."
As a matter of fact, pricing is also a key element for Dailymotion to set its Cloud offer apart from the competition. "Beginning at 12 cents per hour for less than 100k hours of monthly video consumed or broadcasted through the service, prices drop as low as 6 cent per hour for usage upward of 10M monthly hours," its release informs.
This isn't only about low price tags, but also about the fact that you don't have to commit for a certain time or usage – you get charged for what you actually use. In addition, you can easily add in-stream ads to cover your costs and monetize your videos.
In terms of billing, you can choose between several options, from pre-payment to monthly charges. No matter which plan you choose, you will get access to all of Dailymotion Cloud's features, as the company didn't opt for the tiered plans its competitors often favor. While most of them also ask for file size, Dailymotion also decided it would charge by hour of content, regardless of your video's definition.
More generally, the company focused on ease of use and simplicity, from quick multi-source uploads to instant customization. Yet, it doesn't mean that advanced users won't find what they are looking for, Pajani says: "You don't have to be a developer to use our back office, but developers can customize players as much as they would like."
As part of its relaunch, Dailymotion Cloud also introduced new functionalities, such as syndication with Dailymotion.com and its Facebook app. According to the company, more features are on the way, with live broadcast and recording to become available later in 2012.
Image credit: aesedepece
Get the TNW newsletter
Get the most important tech news in your inbox each week.