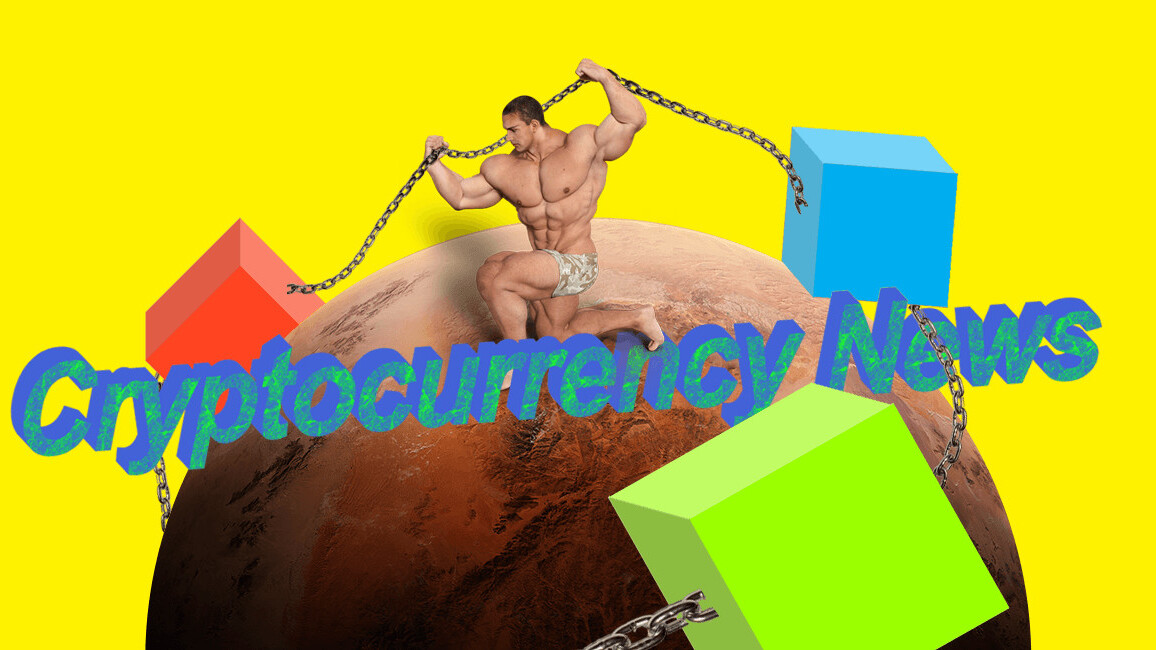 Story by
Ed Zitron is the CEO of EZPR, a Media Relations company based in San Francisco, Boston and Portland. He's written a book called This Is How Ed Zitron is the CEO of EZPR, a Media Relations company based in San Francisco, Boston and Portland. He's written a book called This Is How You Pitch and was named one of Business Insider's Top 10 PR people in tech, as well as one of Adweek's 30 under 30.
Ladies and gentleman, this is crypto number 5! One, two, three, four, five everybody log on, so come on
Let's ride to the Mt. Gox, the boys say they want some Bitcoin, but I really don't wanna, block bust like I had last week, I must stay deep because hashrate is cheap, I like Ethereum, Dogethereum, Castilo and Litecoin, and as I continue you know they're getting sweeter.
Enough of that
So what's up big BTC! The Bitcoin is booming once again while everything else sort of swills around. This is making me kind of worry about all the stuff that @Bitfinexed has been saying!
Definitely no illegal wash trading here, on this exchange that allows illegal wash trading and fires every auditor when the auditor asks for proof.

Nope this looks organic to me. I'm sure the CFO of Bitfinex and Tether was kidding when he thought about pushing wash sales. pic.twitter.com/Ar2dSR73Oz

— Bitfinex'ed ? (@Bitfinexed) March 4, 2018
Why would BTC be the only thing propped up? I mean, it doesn't really make sense that Bitcoin is doing well, and the only thing not making me buy a foil fedora is that Litecoin is also doing well. Also, Ripple's at $1.04, if you want to celebrate something that nobody is happy about because everyone invested at $2.50.
Castilo de forko
Something weird is happening with forks! Now there's an Ethereum Classic fork, and a Monero fork. The interesting part I've seen is apparently MoneroV is a very limited supply crypto. I happen to have about three Monero, so I'm excited to see this coin be worth at least twenty cents. Just one step closer to making bail! One of the things I've noticed with these forks is that they're so, so bad at communication. I don't mean "hey, hire me for PR," because that sounds like a nightmare. I mean they are dealing with people investing real money in the core coins to get into these forks for the airdrops or very questionable private key drops (where you put in your private keys from your wallet to get access to the forked coins). They rarely created a good website, or if they do, they don't communicate very well when it actually happens. You'd think that they'd have a page ready, or a wiki? Nah. There isn't even a central page I can find for the CLO token. Nice!
Ripplebase
So because Brad Garlinghouse is going to be on CNBC the same day that Coinbase president Asiff Jirji also will be on CNBC, the assumption is that Coinbase is about to announce that they're adding Ripple. Now, this'd be good for me, as I put every cent in my bank account into Ripple when it was $3.50, but I really don't know if this is actually true. Why? Because Coindesk brought up exactly the point I'm making – perhaps they're both just on CNBC:
Indeed, comments on social media indicate investors now expect XRP price to extend Monday's gains ahead of an alleged appearance by CEO Brad Garlinghouse on CNBC's "Fast Money" Tuesday. Also said to be on the program is Coinbase COO Asiff Hirji, a possible coincidence that's raising conjecture the major U.S. exchange will add support for XRP trading.
Emphasis mine. It would be super fun if it was the case! Naturally people are having very normal and sane reactions:
I think @bgarlinghouse is smart enough to know by going on fast money with COO/President of coinbase there are going to be rumors that would hurt the price of XRP if a certain announcement isn't made…. He is very smart and knows what hes doing. #xrp $xrp #Ripple $Ripple

— mark twaine (@rumba27) March 4, 2018
Now, the entire basis of this rumor is effectively the following shot from CNBC:
Ripple CEO Brad Garlinghouse & Coinbase President Asiff Hirji will be appearing on CNBC's 'Fast Money' on Tuesday 6th March. After months of suspense between the possibility of an XRP in Coinbase listing, this finally could be done ! pic.twitter.com/P5RCYSIM1e

— XRP Junior (@XRP_DAN) March 4, 2018
So I'm seeing Coinbase and Ripple…but how about Chamath Palihapitiya? Doesn't he own part of the Golden State Warriors? Perhaps we're going to see cryptocurrency as a way to buy a $700 bud lite at Oracle Stadium? Folks, this is the big one, you heard it here first. If I'm wrong tomorrow, well, I don't really care honestly.
My tea's gone cold I wonder why I get out of bed at all
Dear Bitcoin, from Bitcoin
Where the electricity's free and the takes are shitty
Bitcoin city from Bitcoin
John McAfee update: heckin uzi lover
Sunday morning for the pups: pic.twitter.com/uxAtK3SBZq

— John McAfee (@officialmcafee) March 4, 2018
Bitcoin fanfiction
I forgot this existed, found it again, and now you have to read it.
Fanfiction – Roger Verified and Satoshi Nakamoto break Mark Karpeles and Bitcoin political criminals out of Japanese prison from Buttcoin
Get the TNW newsletter
Get the most important tech news in your inbox each week.
Also tagged with