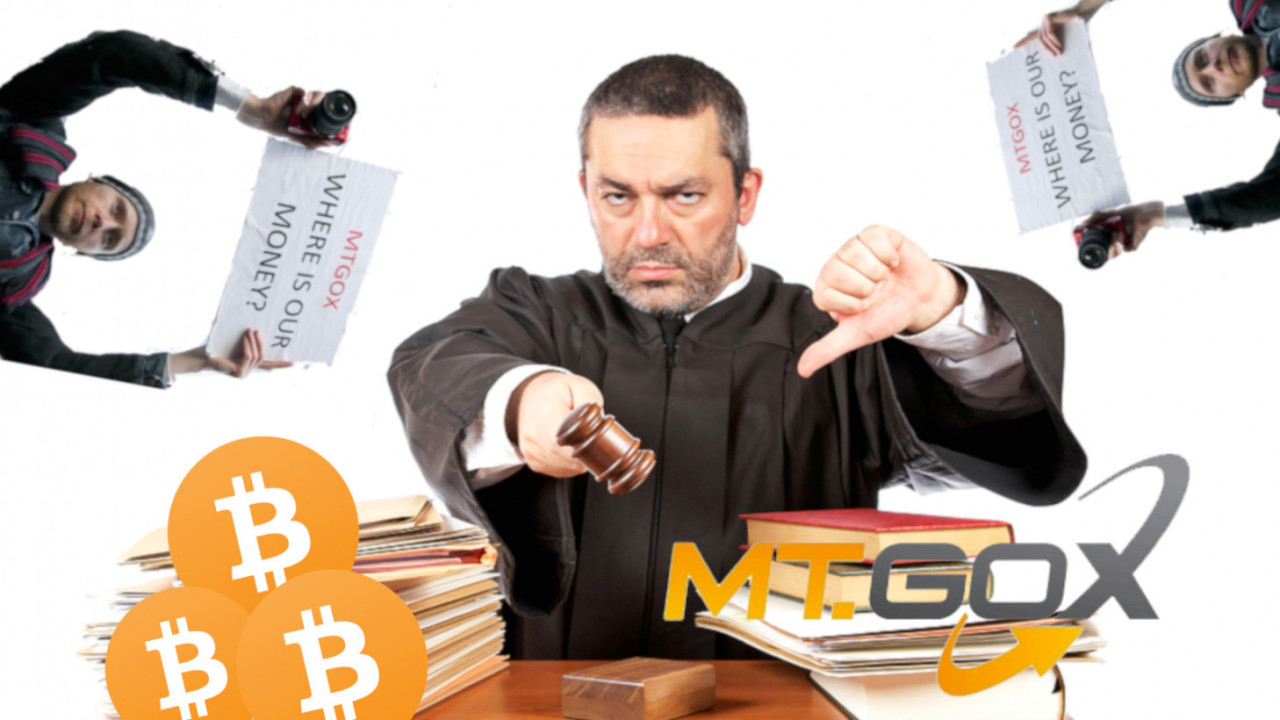 Story by
Editor, SHIFT by TNW
Matthew is the editor of SHIFT. He likes electric cars, and other things with wheels, wings, or hulls. Matthew is the editor of SHIFT. He likes electric cars, and other things with wheels, wings, or hulls.
Creditors of the now disbanded Mt. Gox cryptocurrency exchange have made another step towards reclaiming their lost Bitcoin, following updates to a court ruling issued in June, first spotted by Coindesk.
Back in November 2017, a group of Mt. Gox creditors, who were implicated by the theft of over 744,000 Bitcoin and the exchange's subsequent bankruptcy rallied together, and started a petition to reclaim their lost funds.
Over the following months this gained traction, and in June of this year a further court session ruled that the compensation claims should be made in BTC and BCH, which at current market rates would be valued at over $1.3billion USD. The update further states that the payments should be made via easy-to-access exchanges, that creditors are likely to have accounts with, or where accounts can easily be set up.
For any creditor that had cryptocurrencies that weren't BTC or BCH, payments will be made in cash. The ruling deemed it impractical to convert altcoins back to BTC due to the higher volatility of alternate cryptocurrencies, and the marginal values that Mt. Gox actually traded in altcoins.
So far, the courts have supported the creditors endeavours to try and reclaim their lost funds. The support of this further ruling takes them one step closer to this becoming a reality, and restoring their digital asset wealth – and then some, due to Bitcoin's growth in value since 2014 when the Tokyo based exchanged first filed for bankruptcy.
However, there is no mention of the sum total of what is trying to be claimed, but what the update from the claimants states, is the Mt Gox does not hold enough BTC to fully compensate all those involved. How these funds will be divided amongst the creditors is yet to be confirmed.
That said, given Bitcoin's growth in value, it is wholly possible that some of the creditors will receive compensation that far exceeds the fiat value of the BTC or BCH they originally held.
But for this to happen, the final ruling still needs to be approved. The next court date is currently scheduled to happen in May or June of next year, where it will be decided if the proposed rehabilitation plan can realistically be actioned.
If successful, compensation payments will be actioned swiftly, but until then, the actual value creditors will gain back will be subject to BTC's and BCH's inevitable fluctuations in price.
But overall, this is a positive step for those potentially nervous because of the risks of exchanges liquidating and filing for bankruptcy. It seems that legally speaking, it will be harder for cryptocurrency exchanges to shortchange customers and disappear with their funds in future.
Get the TNW newsletter
Get the most important tech news in your inbox each week.
Also tagged with