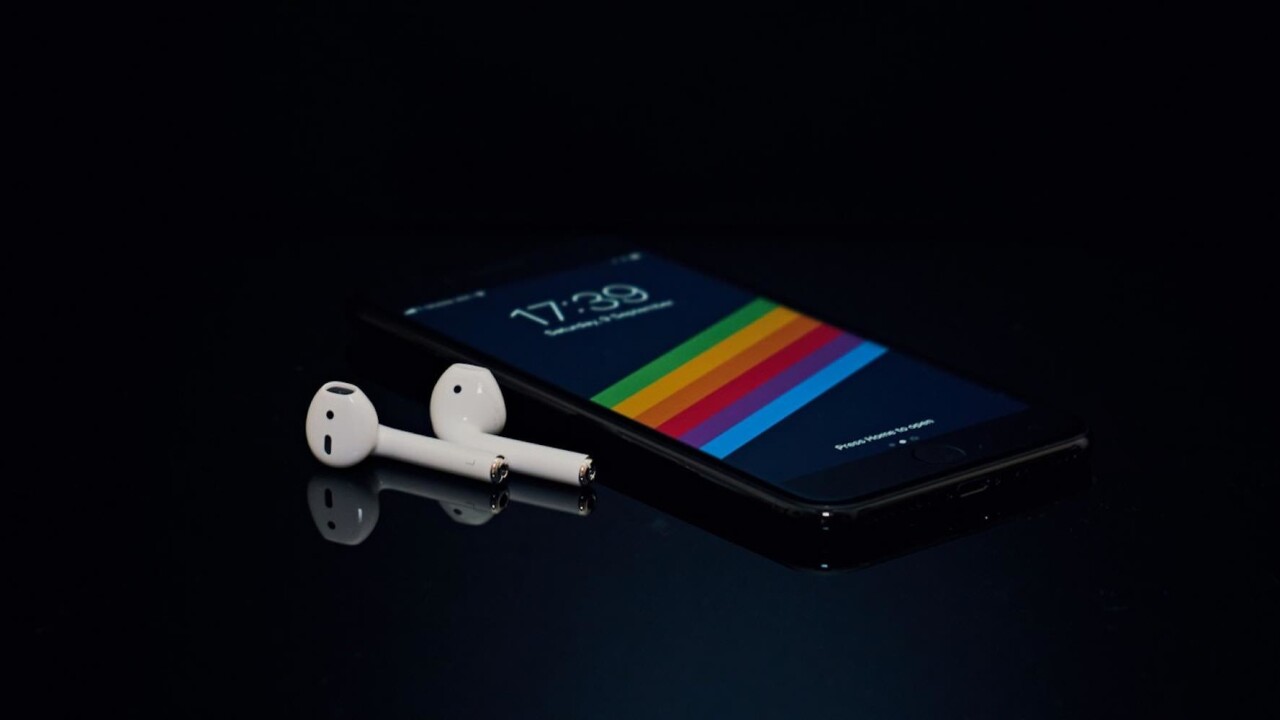 Story by
Hot deals courtesy of The Next Web. Hot deals courtesy of The Next Web.
It's become a fall tradition. The tech world — or more accurately, the WHOLE world — stops and pulls up a chair as Apple holds their annual get-together to announce everything they're set to roll out in the coming months.
In addition to the much-anticipated new iPhone announcement, we're also wildly speculating on other possible reveals, including the expected arrival of the already-delayed AirPower wireless charging mat.
Charging and battery life has always been a trouble spot for the Apple crew…so while we wait for the official word from Cupertino, enjoy these four hot TNW Deals of charging accessories with discounts up to 64 percent off.
Chargerito: The World's Smallest iPhone Charger – $29.99
Who wants to carry around a giant charging brick and a gaggle of power cords to juice up your phone? Enter the Chargerito, which lives up to its name as the world's smallest iPhone charger. Built for travel, this pocket Hercules is a key fob-sized wall charger that firmly holds and quickly powers up your iPhone. It's also great for non-iPhone apple goods, like iPads, iPods or even AirPods. Super portable and super efficient.
inCharge Charging Cables – $19.99 (16% off)
Despite wireless charging, cables may still be a fact of life for at least a few more years. So rather than untangling cable knots, you can employ the world's smallest charging cable instead. With inCharge, your 1.5-inch cable clips magnetically to a keychain or metal surface, ready to connect any USB power source to your device. Pick up a two-pack of Lightning connectors, a pair of MicroUSB cables or grab one of each.
Powerup Wireless Charging 10,000mAh Dual USB Battery – $24.99 (64% off)
Not only is this battery capable of charging up to three devices at once, the Powerup's got a feature few chargers are packing yet: a built-in wireless charging pad. Yep, it's Qi-compatible for all your wireless juicing needs. But even if you aren't wireless-ready just yet, this handy on-the-go battery will adjust charging output to get your USB or Lightning-powered device back to full strength at top speed.
iPM 2-in-1 Wireless Charging Pad – $39.99 (60% off)
Okay, here's where you early adopters can really make out. The wireless pad is all set to handle the power needs of all those late model iPhones, iPads and Apple Watches. In fact, unlike most other Qi-compatible chargers, this one can actually charge both an iPhone and an Apple Watch at the same time. It also powers up at up to 20 percent faster than similar chargers. If you've got wireless charging (or — hint, hint — plan to get a new iPhone soon), join the future now.
Get the TNW newsletter
Get the most important tech news in your inbox each week.