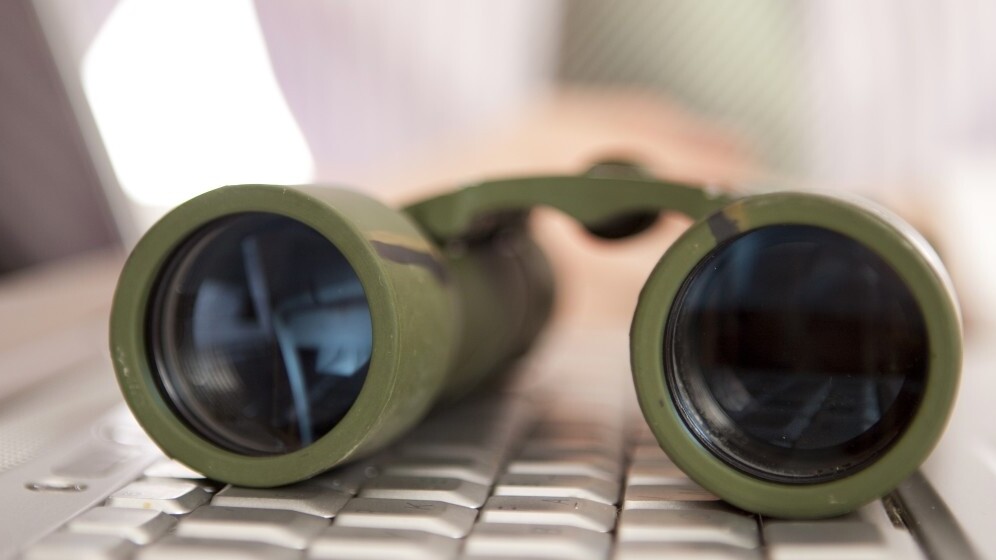 Story by
Europe Editor
Ben is a technology journalist with a specialism in mobile devices and a geeky love of mobile spectrum issues. Ben used to be a professional Ben is a technology journalist with a specialism in mobile devices and a geeky love of mobile spectrum issues. Ben used to be a professional online poker player. You can contact him via Twitter or on Google+.
Connect6°, a platform for discovering and contacting people, has launched a Chrome extension which allows you to look-up a person's publicly available information with virtually no effort.
In essence, it's a little like the Riffle Chrome extension we looked at recently, except that it doesn't focus on showing Twitter activity stats, and is instead geared towards a more professional audience that wants an easy way to discover people's contact details and social accounts.
Right now, the company says it works across Google search results, Facebook, Twitter, HootSuite, Salesforce, Gmail (and other cloud-based email platforms), LinkedIn and other "popular websites". It said there's Firefox and Safari extensions on the way too.
Getting started
To get started, all you need to do is install the extension from the Chrome Web Store and give it permission to access your browsing activity, provided you're comfortable with that. You'll then need to set up an account on Connect6.com.
The platform is called Connect6°, but the tool itself is called PeopleDiscovery, and its icon shows in the toolbar as 6°.
In order to use it, you just need to browse the Web as you would normally do, with the only difference being that when you visit sites that support the PeopleDiscovery tool, its little icon will show up in line with results.
All you need to do is move your mouse over it and the Chrome sidebar will pop up revealing more information about the person. This simple mouse-over process removes some of the wasted time when you're searching for someone, but you aren't sure if you've found the correct one. TNW's very own Editor in Chief Martin Bryant knows this first-hand, sharing as he does a name with an infamous serial killer.
As you can see from the image below, in some instances, it's pretty obvious when you've found the correct person.
One of the things I like about Riffle (and really the biggest similarity aside of the sidebar approach) is the way that social accounts are all shown in one place for quick and easy access.
Thankfully, due to the large pool of data sources that PeopleDiscovery is pulling from, people's publicly accessible details will all be shown in the sidebar here too, along with their accounts around the Web. So, you can quickly see what someone looks like, where they are based, what they do, and where they are active online, without navigating away from what you were doing before.
In addition to this info, the tool also returns contact details (if it can), which are starred by default. In order to access them, you just need to click 'Get Contact' (shown above) and it will show the details. To do this costs one credit, and on first install, I had 50 credits available.
Below this, there's a section for showing how you are connected to that individual, if indeed you already are. This seems to be pretty hit-and-miss at the moment, and it failed to show how I was connected to people I knew, including colleagues (shown below) that I'm connected to in multiple ways.
If you stumble across someone that you want to take note of, you can add them to your favorites.
All of this is plugged-in to the Connect6° Web platform – which seems most appropriately geared towards being a tool for recruiters. So, if you want more details, the idea is that you can hit the button to jump straight across to there, although the details are a little scant in some cases, which is unsurprising given that the platform is still in beta.
This is obviously a tool aimed at professionals that spend a lot of time searching for individuals – talent scouts, recruiters and the ilk – but it could also be handy for the casual user if you find yourself needing to research individuals frequently. Or are just overly interested in the people you come into contact with.
It's not going to replace more detailed discovery tools, but it does a fairly good job of giving at-a-glance information with virtually no effort, and at no cost. And that's not to be sniffed at.
➤ Connect6° | PeopleDiscovery [Chrome Web Store]
Featured Image Credit – Shutterstock