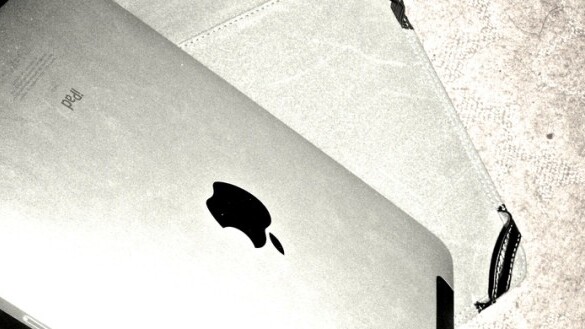 Story by
Paul Sawers was a reporter with The Next Web in various roles from May 2011 to November 2014. Follow Paul on Twitter: @psawers or check h Paul Sawers was a reporter with The Next Web in various roles from May 2011 to November 2014. Follow Paul on Twitter: @psawers or check him out on Google+.
Whether you think Microsoft Office is a heap of junk or the best thing since sliced bread, there's no escaping it. Word, Excel, PowerPoint…and all the rest…are simply a way of life in many modern day businesses.
This is all very well until you consider that the tablet revolution is in full-swing – by tablets, I mean of course iPads, which shifted somewhere in the region of 40m in 2011 alone. Whilst there are some workarounds for accessing Office files on your iPad, few are particularly elegant.
CloudOn, however, launched in the US in early January, letting users edit Microsoft Office documents directly on their iPad. It swiftly found its way to pole position in Apple's free app category, and in response to "enormous demand", it's hitting Apple's UK App Store today.
The cloud-based service, which delivers full Microsoft Office capabilities with Dropbox integration, transforms the iPad into a mobile workspace capable of accessing, creating, editing and saving all of your Office documents while on the go.
The productivity tool provides full access to Word, Excel and PowerPoint, saving documents directly to a user's Dropbox account. If you're not already using Dropbox (what planet are you on?), you'll need to sign-up when you first launch CloudOn.
How it works
As its name suggests, the tool taps the power of the cloud to connect to Microsoft Office software on CloudOn's servers, so in effect your iPad is just being used as a screen. This allows users to create and access Microsoft Office documents how they normally would, with the same look and feature-set.
Users can track changes in Word, manipulate pivot tables in Excel and view PowerPoint files in full presentation mode on their iPad, and access them anytime on any platform through their Dropbox account. Users can:
Display, edit or create charts, change formatting, spell check, insert comments, into any Word, Excel or PowerPoint files
Insert formulas in Excel workbooks
Display and edit transitions in PowerPoint presentations
Open files directly from an email or Dropbox account on the iPad
Automatically save documents to avoid losing changes
Whilst you probably wouldn't look to use CloudOn as a fully-fledged document-editing tool, it's certainly worthwhile for quick edits and viewing files. And with rumors that Microsoft may actually release an official version of Office for the iPad this year, this app may have limited shelf-life. But it's free, and certainly worth your while checking out.
CloudOn's UK launch constitutes part of the company's vision to bring its service to iPad users globally, and marks its first European release.
➤  CloudOn
Also tagged with