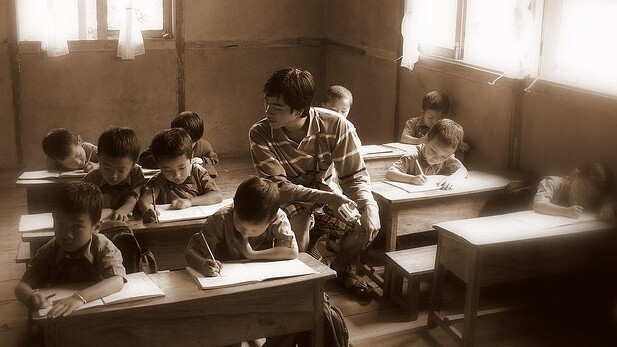 Story by
Paul Sawers was a reporter with The Next Web in various roles from May 2011 to November 2014. Follow Paul on Twitter: @psawers or check h Paul Sawers was a reporter with The Next Web in various roles from May 2011 to November 2014. Follow Paul on Twitter: @psawers or check him out on Google+.
We've previously dug deep into how the Internet is revolutionizing education, which is why this latest news courtesy of ClassDojo is of particular interest.
ClassDojo is a digital character-building and behavior management service for teachers, and today it's announcing a pretty chunky $1.6m "seed" funding round as it rolls out of beta.
The funds come from some pretty well-known investors, who have previously ploughed cash into Google, Facebook, Twitter, Pinterest, and Airbnb. Paul Graham, co-founder of Y Combinator, is making a personal investment, while Ron Conway at SV Angel is also stumping up some cash.
In addition to this, Jeff Clavier at SoftTech VC, Flixster CEO Joe Greenstein, serial investor Matt Ocko, MafiaWars founder Roger Dickey, Jason Citron (founder of OpenFeint) and Tabreez Verjee (Founding Partner of Impact at Scale) are joining the seed funding round…in addition to Kapor Capital, Start Fund, General Catalyst, Morado Ventures, Lerer Ventures, NewSchools Venture Fund and Learn Capital.
To mark its full launch, ClassDojo is also announcing a major milestone – more than 3.5 million teachers and students in 30+ countries have benefited from its resource in just ten months, which is pretty impressive growth.
So the story begins…
ClassDojo Co-Founders Sam Chaudhary and Liam Don were part of the inaugural class at ImagineK12, which is like a Y-Combinator specifically for education tech. They developed the service after interviewing hundreds of teachers who reported behavior as the biggest problem in the classroom.
This is where ClassDojo is looking to carve a niche for itself, as the company is setting out to help teachers build positive learning behaviors with students and grow character strengths, such as persistence, creativity, curiosity, self-control and leadership.
"There's this whole other half of education that is currently unaddressed by education technology; the half that goes beyond just building good test scores to building character strengths that are essential for lifetime success," says Chaudhary. "There's forty years of academic research, as well as practical evidence from some of the best-performing schools in the country, that when you build character and behavioral skills it leads to two to four times the improvement in academic results, graduation rates, health outcomes and other socioeconomic measures. However, ed-tech hasn't given this space the same level of rigor and data-driven tools that we currently see for academic content. Behavior is the first step to building these broader character strengths."
How it works
Teachers create a free account, add their students' names and customize the behaviors they want to encourage. During class, teachers reinforce positive behavior by dishing out feedback points to students, using any computer, tablet or smartphone; these feedback points are instantly displayed in the classroom with audio-visual cues.
ClassDojo compiles this data into reports automatically, letting teachers monitor progress, trends and share information with parents.
Since launch, we're told that ClassDojo has seen 10% week-on-week growth throughout its first year in operation. And, crucially, it plans to always keep its platform free for teachers.
Feature Image Credit: Black Vanilla | Flickr
Get the TNW newsletter
Get the most important tech news in your inbox each week.