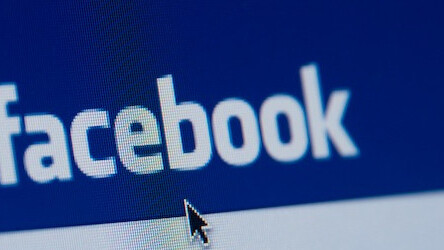 Story by
Lesotho-born and raised, Nancy Messieh, The Next Web's Middle East Editor, is an Egyptian writer and photographer based in Cairo, Egypt. Fol Lesotho-born and raised, Nancy Messieh, The Next Web's Middle East Editor, is an Egyptian writer and photographer based in Cairo, Egypt. Follow her on Twitter, her site or Google+ or get in touch at [email protected]
Just one day after Pakistani authorities reported Twitter to Interpol, a criminal case has been filed against Facebook, and three other websites in a Pakistani police station today, the Express Tribune reports.
The past few days have seen a flurry of activity, and confusion, as accusations of blasphemy have been levied at social media sites, Facebook and Twitter. While Facebook is said to have complied and removed objectionable content, Twitter didn't, and as a result was blocked, albeit for less than 24 hours.
Facebook had apparently appeased Pakistani officials by removing objectionable content related to the annual "Draw Mohammed Day", in which groups encouraged users to submit caricatures or depictions of the Prophet Mohammed. That said, a quick search on Facebook shows that there are still a few active groups on the social networking site.
Today, the judge-ordered case was filed in which Facebook is once again accused of hosting "blasphemous materials", and while details are few and far between, this case appears to be concerned with content that was uploaded within Pakistan itself.
The police has filed a First Information Report, which means that they will begin to investigate the case.
It isn't just websites that have come under fire as part of this case, filed by the Namoos-e-Risalat Lawyers Forum. One of the petitioners, Rao Abdur Rahim said:
"We gave three applications: one against Payam TV for telecasting a movie 'Yousaf', one against Facebook and three other websites and one against the US embassy in Islamabad for organising a gathering of gays and lesbians."
He added that they had appealed to the Pakistan Telecom Authority, the governmental arm that took Twitter offline in the country on Sunday, but to no avail.
While the judge turned down the application against the US embassy, Facebook and Payam TV have not been as lucky, and have had blasphemy-related cases registered against them.
In 2010, a court-ordered ban saw Facebook, YouTube and Wikipedia temporarily blocked in Pakistan as a result of the "Draw Mohammed Day" initiative.
According to statistics from Social Bakers, Facebook's penetration rates in Pakistan are extremely low, with 3.62% of the population and almost 35% of the online population accessing the social network.